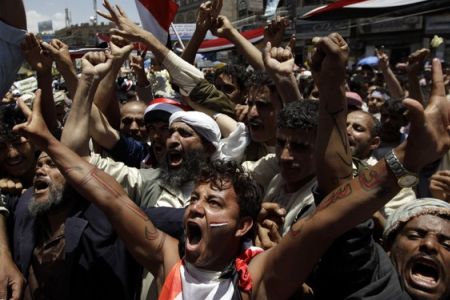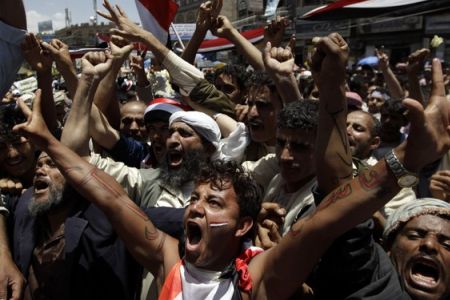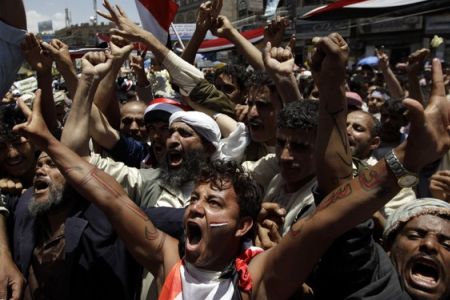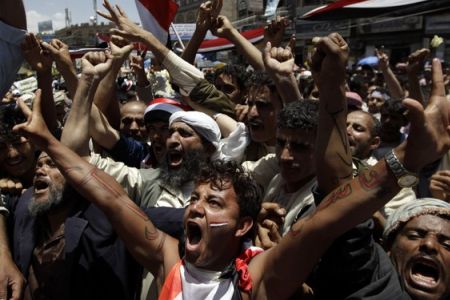 Yemeni regime forces have killed at least four anti-government protesters during fresh nationwide rallies demanding President Ali Abdullah Saleh's resignation.
At least three people were killed in the capital city of Sana'a and another in the southern city of Taizz on Tuesday when government forces opened fire on peaceful demonstrators, reports said.
Hundreds more were wounded in the violent crackdowns.
In Sana'a, police used tear gas and live ammunition against protesters and "indiscriminately" fired at the protesters in Taizz, according to eye witnesses.
Injuries have also been reported in the western port of Huadaydah and the major city of Aden in the south.
Meanwhile, the United States Ambassador to Yemen Gerald M. Feierstein has admitted that weapons used against the protesters are from the US, and that their impact is very harmful.
The latest casualties occurred while the UN Security Council was scheduled to discuss the crisis in Yemen later in the day.
A report by the United Nations Children's Fund (UNICEF) on Tuesday said at least 26 Yemeni children have been killed as a result of the government's use of force against peaceful demonstrations.
Most died of wounds from live ammunition during clashes between security forces and anti-government demonstrators, the Associated Press quoted UNICEF spokeswoman Marixie Mercado as saying.
Hundreds of thousands of people have turned out for regular demonstrations in cities including Sana'a, Aden, Taiz since February, calling for corruption and unemployment to be tackled and demanding President Saleh step down.
Some 40 percent of the Yemeni population live on $2 a day or less in the country, and a third face food shortages.
The protests have been met by riot police or supporters of President Saleh armed with knives and batons.
The death toll in the country has surpassed 300 since anti-government protests began in late January.