Iran
Fourth Flight Carrying 87 Bodies of Mina Victims Lands in Iran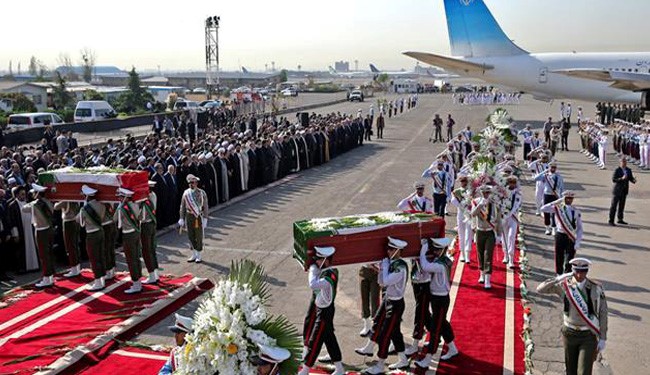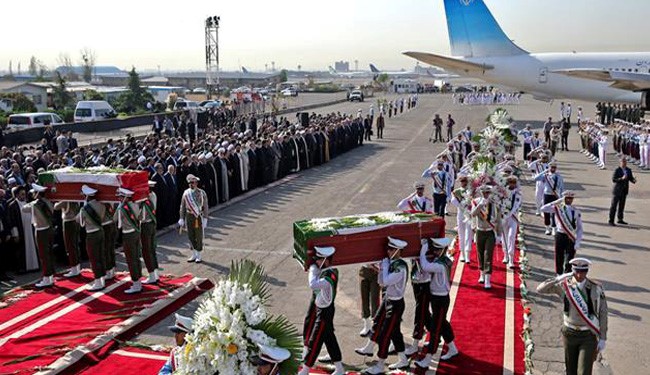 Bodies of 87 Iranian pilgrims killed in Saudi Arabia's Mina tragedy arrived in Tehran on Tuesday morning.
The flight carrying the bodies of 87 Iranian Hajj pilgrims killed in the recent crush in Mina, near the Saudi city of Mecca, has landed in Tehran.
The crush occurred on September 24 after two large masses of pilgrims fused together.
Saudi Arabia claims nearly 770 people were killed in the incident, but officials at Iran's Hajj and Pilgrimage Organization say about 4,700 people lost their lives in the tragedy, including 399 Iranians, lost their lives in the tragedy.
So far the bodies of 399 Iranian Hajj pilgrims killed in Mina tragedy have been transported to Iran.
President Hassan Rouhani said the government is following up the case of stampede in Mina during this year's Hajj pilgrimage through diplomatic and legal channels.
Speaking in the gathering of people here in north of the country on Monday, he repeated his sense of sympathy with the families of the tragedy's victims and hailed the wise positions taken by the Supreme Leader as well as the efforts by the government.
He said the government is still to continue with its obligation of determining all aspects of the incident; IRNA reported.