Europe
France Anti-terror troops allowed to open fire at yellow vests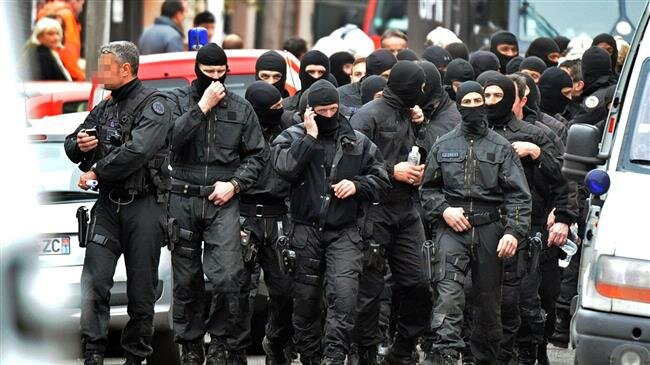 French soldiers will operate under strict instructions, but will be allowed to fire live ammunition if necessary in the planned "Yellow Vest" protests Saturday, the military governor of Paris says.
"If their life or that of the people they defend is threatened, they can go up to opening fire," General Bruno Leray told Franceinfo Radio as protesters geared up to take to the streets.
His comments came after anti-government protesters burned down the famous Fouquet's restaurant, several shops and vehicles, as well as newspaper stands on the Champs Elysees avenue in Paris last Saturday.
Following the incident, French President Emmanuel Macron summoned a meeting with his interior and justice ministers to assess the critical situation and vowed to take "strong measures" to stop such riots from happening again.
Prime Minister Edouard Philippe's office announced on Monday the latest acts of violence showed current security arrangements were insufficient.
The office added that security forces should prepare for firmer measures to stop the protests.
It has now been confirmed that the French army will join some 5,000 police deployed ahead of the 19th weekend of demonstration in a row in Paris.
General Leray said an unspecified number of soldiers mainly used for anti-terrorism duties would be defending public buildings this Saturday.
"They are subject to the same legal framework as the internal security forces," he added, while conceding that soldiers have 'different ways of coping' with trouble.
"They are perfectly capable of appreciating the nature of the threat and answering it in a proportionate manner," said General Leray.
Police in the French capital have banned protests on the Champs-Elysees on Saturday, a week after anti-government demonstrators vandalized shops on the iconic Paris avenue.
Protesters will also be prevented from streets surrounding the Arc de Triomphe, at the top of the avenue, as well as several nearby areas including the presidential Elysee Palace and the National Assembly, the Paris prefect's office said.
The protests started in November to oppose now-abandoned fuel tax hikes and then rapidly evolved into a broader movement against Macron and his pro-business reforms, as well as elitism in general.
The so-called Yellow Vest movement, one of the largest French demonstrations in recent history, has marched every Saturday since November 2018.
Macron, in response to the protests, offered the poorest laborers and pensioners a package of concessions worth more than 10 billion euros ($11 billion) aimed at increasing their insufficient earnings.
The measure, however, failed to end the demonstrations, while the protests quickly spiraled into a broader movement.