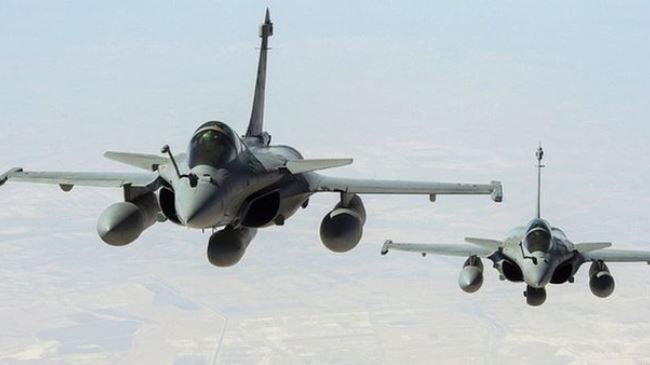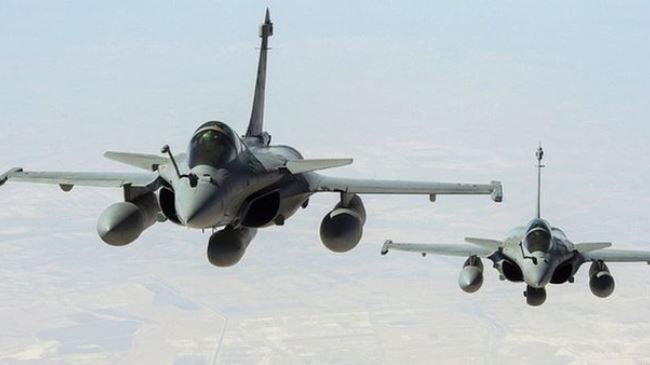 France has announced that its warplanes have carried out air strikes on ISIL positions inside Iraq for the first time since it pledged to join military action against the Takfiri terror group.
"This morning… our Rafale jets launched a first strike against a logistics depot of the terrorists," said a statement issued Friday by French President Francois Hollande's office.
The target was in northeastern Iraq and the "the objective was hit and completely destroyed", the statement said without specifying the location.
It added that there would be more such operations "in the coming days."
Meanwhile, French defense ministry sources were also cited as saying in local press reports that two warplanes dropped laser-guided GBU-12 bombs in the Mosul area.
This is while Kurdish military spokesman, Halgord Hekmat, reportedly identified the location as Tal Mus, between the city of Mosul and Zumar.
The development comes as Hollande insisted in a Thursday news conference that airstrikes by French forces were imminent and would be carried out after French reconnaissance flights had identified targets.
The French president also noted that the military move would be limited to Iraq and that no ground troops would be deployed to the terror-ridden country.
Paris hosted on September 15 an international conference attended by the five UN Security Council permanent members, European and Arab states, and representatives of the EU, Arab League and United Nations.
The meeting was purportedly intended to coordinate a global strategy against ISIL Takfiri terrorists.
Iranian President Hassan Rouhani, however, has dismissed the Paris Conference as ridiculous, saying that some of the countries taking part in the event are the same ones that have been behind supporting and financing the Takfiri terrorist group.