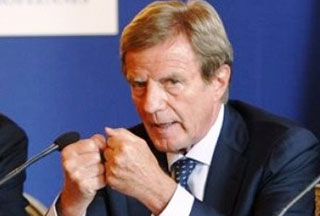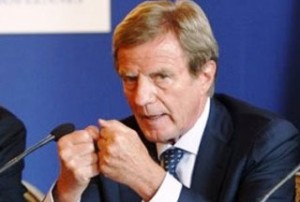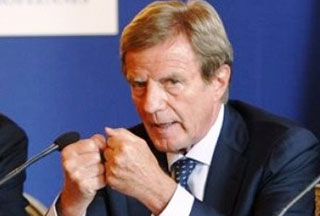 The French foreign minister has demanded that the UN Nuclear Watchdog release annexes of a recent report on Iran's nuclear program, which Israel claims exist.
"Why doesn't he provide us with the annexes of his report?" Bernard Kouchner said, referring to the head of the International Atomic Energy Agency (IAEA) Mohamed ElBaradei.
"In the annexes there are specifically elements which enable us to ask about the reality of an atomic bomb… There are issues of warheads, of transport," he told reporters.
Last week, ElBaradei published his latest report on Iran's nuclear activities, wherein he confirmed Iran's assertions that it is expanding its cooperation with the agency.
The report also said that the agency has been able to continue "to verify the non-diversion of declared nuclear material in Iran".
The report also pointed out that Tehran had slowed production of enriched uranium and had agreed to tighter monitoring of its nuclear power plant.
However, after the report was released, Israel once again accused ElBaradei of withholding information on Iran's nuclear program.
In a Sunday statement, Israel's foreign ministry claimed that the latest report on Iran's nuclear work "does not reflect all the information known to the IAEA."
The statement said the Agency was holding back information regarding what it called "Iran's efforts to continue to pursue its military program" as well as "its lack of cooperation with the IAEA."
Iran insists its nuclear work is peaceful but Israel and its Western allies claim that Tehran has intentions to build an atomic weapon.
During the past years, Israel has launched several attacks on ElBaradei over Iran's nuclear program and tried to weaken his position. In 2007, Tel Aviv even asked for his dismissal.
This week, however, ElBaradei hit back at the powers that accuse him of covering up information said the so called threat from Iran 'has been hyped'.