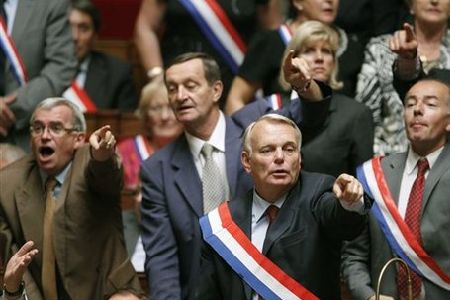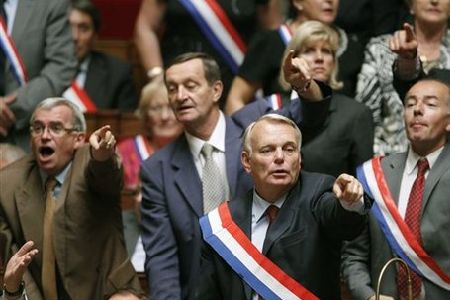 France braces for more protests and strikes as the parliament approves President Nicolas Sarkozy's controversial pension reform bill.
The French National Assembly on Wednesday voted 336 to 233 in favor of the pension reform law that would increase the minimum retirement age from 60 to 62 and the full state pension age from 65 to 67.
"It's a historic vote," said Labor Minister Eric Woerth, the architect of the bill.
President Sarkozy is now expected to sign the bill into law on November 15.
Unions have called for another day of protests on Thursday with planned demonstrations in more than 100 towns and cities.
Thursday's actions are expected to force the cancellation of 50 percent of flights at Paris Orly Airport and 30 percent at others, the civil aviation authority DGAC told AFP.
"It's not over," said Bernard Thibault, the head of the General Confederation of Labor Union (CGT).
"It will take other forms. The subjects it has raised are not closed, whatever happens in the coming days," he told state television.
Socialist lawmaker Marisol Touraine said, "You dreamed of reforming audacity and you've found yourselves with a country in crisis.
"You've spoken a lot about courage but you've chosen to make the weakest pay, to attack those with the least means."
Another day for "family rallies" is also planned for November 6.
Unions estimate that more than 3 million people have demonstrated against the reforms so far.