Europe
France police, protesters clashes leave activist dead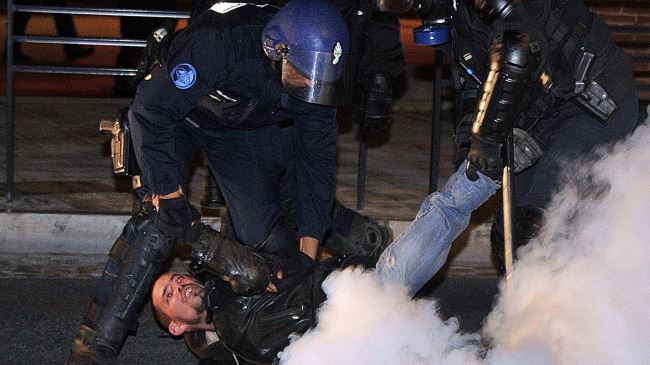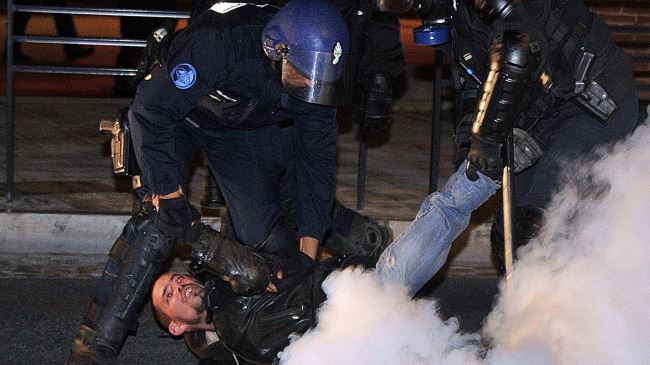 An activist has been killed amid clashes between French police and protesters rallying against the construction of a dam in the southern part of the country.
According to reports on Sunday, the 21-year-old activist, whose name has not yet been released, died overnight Saturday after approximately 2,000 people convened to show their opposition to the controversial Sivens dam project in the town of Albi, the capital of the Tarn region, in southern France.
The scuffles broke out when police fired teargas and threw grenades at a gathering of the protesters at the site of the construction project. The protesters said that the project would only benefit a handful of agri-businesses.
Several security personnel reportedly sustained injuries in the unrest.
Prominent figures Jean-Luc Melenchon, leader of the Left Party, and alter-globalization activist José Bové, the co-leader of the European Greens, were among the protesters.
It was "impossible" to determine the cause of the death, the general prosecutor of Albi, Claude Dérens, said.
Opponents of the construction, however, said that the death occurred "in the context of confrontation" with the police.
"According to the preliminary information we have collected, the death took place in the context of clashes with police at 2:00 am (0100 GMT)," said Ben Lefetey, a spokesman for the organizers of the protest.
"We are not saying that the security forces killed a protester, but a witness told us the death happened at the time of the clashes," Lefetey added.
Protesters have been gathering at the site of the project and staging protests since early last month when clearing work started there.
The gatherings have ended in clashes with police in most of the cases.