Europe
France to send fighter planes for NATO Baltics patrols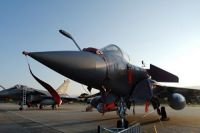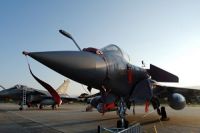 France's chief of defense staff, General Pierre de Villiers said on a visit to Washington that France is sending four fighter jets to help NATO's air patrols over the Baltics.
According to Russia Today, the four jets, either the Mirage 2000 or the Rafale, will be sent to Malbrok in eastern Poland on April 28 on a double mission to train the Polish air force and to be on standby for air patrols over the Baltic States under NATO command.
The general told reporters Wednesday, "They will participate in the air policing mission over the Baltic states from Poland."
But he added that French political leaders had not ordered further steps to support alliance members.
The United States announced Tuesday it is deploying 600 airborne troops on exercises in Poland, Latvia, Lithuania and Estonia as a show of solidarity with NATO members that border Russia and have been worried by the escalation of tensions between Russia and Ukraine.