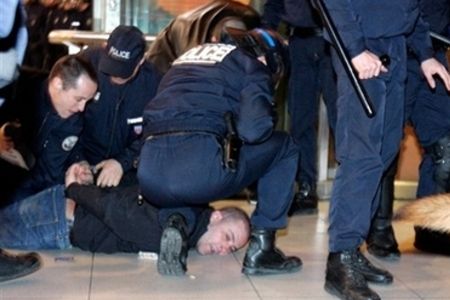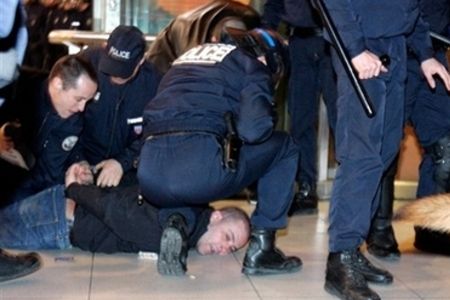 Following a case of physical abuse at the hands of French police, the European Court of Human Rights (ECHR) has criticized France for being too soft on police brutality.
The criticism by the ECHR come following the resolution to a legal case involving a teenager who suffered serious bodily harm at the hands of French police, AFP reported on Thursday.
Yassine Darraj, who was 16 at the time of the incident in 2001, was strangled, beaten and insulted because he refused to be handcuffed to a bench after being taken to a police station outside Paris for a routine identity check.
A domestic court in 2004 sentenced the two police officers involved in the brutality case to suspended terms of four and eight months for assault. However, their sentence was mitigated in an appeals court to a lesser offence of involuntary wounding, subjecting the abusive officers merely to a fine of 800 Euros.
Darraj's subsequent request for a legal aid was rejected due to lack of any serious grounds for appeal.
In its ruling, the ECHR said that Darraj had been treated in such a way as to arouse feelings of fear, anguish and inferiority capable of degrading and humiliating him and possibly breaking his physical and moral resistance.
"Such treatment had thus been unhuman and degrading," the court said.
The court described the punishment handed out to the two officers as minimal and having little deterring effect.
The court "had to intervene in cases of manifest disproportion between the seriousness of the act and the punishment in question," the ruling said.
France was ordered to pay Darraj 15,000 Euros in damages and 4,000 Euros in expenses.