Europe
France's president mulling to invite Iran to anti-terrorism conference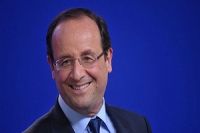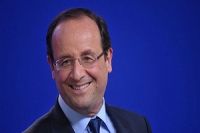 French President Francois Hollande plans to invite Iran to participate in a conference on the threats of the Islamic State of Iraq and the Levant (ISIL) terrorist group in a move to utilize Tehran's experiences in anti-terrorism campaign.
In an address to a group of French diplomats, Hollande said the Islamic Republic could be an interlocutor on ways to deal with the dangers posed by the ISIL terrorist group that is wreaking havoc on Iraq and Syria, the Wall Street Journal reported, FNA reported.
"It's true that the crisis in Iraq has demonstrated our preoccupations aren't always on diverging paths," added the French leader.
The French president has proposed holding an international conference on the ISIL threats in the capital Paris within the coming weeks.