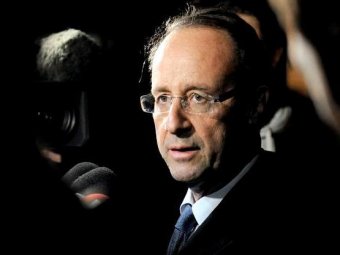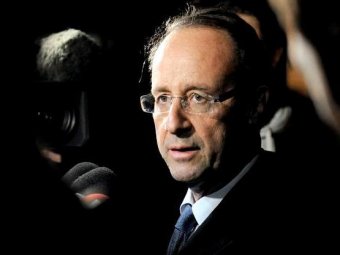 French President Francois Hollande admitted the existence of French armed men in Syria, vowing to hunt the terrorists in France down and eliminate them.
In interviews with France 24 channel and TV5 Monde channel on Thursday, Hollande said "We have even learned that there are French expatriates in Mali, as there are in Somalia, as we have found in Syria, who could then return to the country with terrorist objectives. I cannot allow that."
He warned of the possibility that there are some terrorist cells in France who were likely homegrown and had "no connection" to foreign sides.
"We will not let them get away; we will hunt them down and eliminate them," Hollande told France 24.
His vow came following the dismantling of a terrorist cell that plotted attacks in France.
In the same context, Paris prosecutor, Francois Molins, stressed that suspected members of an Islamist cell, dismantled last Saturday, were planning to join 'jihadists' fighting in Syria.
A number of Western countries, particularly France and Britain, have been recently witnessing a rise in the activities of radical groups that goes in line with a rise in the process of recruiting extremists to fight in other areas of the world.
The British Foreign Office on Wednesday admitted that British extremists intend to join the fighting in Syria.