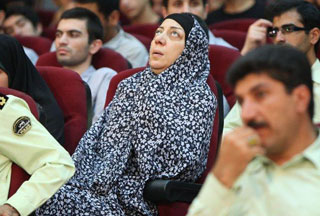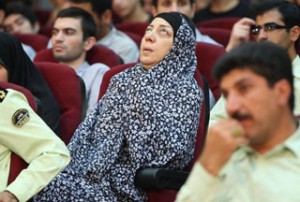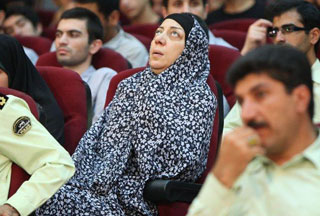 French Embassy worker Nazak Afshar, who is on trial in connection with post-election unrest in Iran, has been released from prison, the French presidency has said.
It said in a statement that President Nicolas Sarkozy spoke to Afshar after she was released from the prison where she had been held.
Afshar, along with 24-year-old French academic Clotilde Reiss were among hundreds of defendants on trial Saturday after being arrested during the widespread protests, which followed the re-election of Iranian President Mahmoud Ahmadinejad in a disputed presidential poll.
Sarkozy has also repeated his call for the release of Reiss 'without delay', the statement said.
During the Saturday court, Afshar 'confessed' that she had taken part in post-election demonstrations, sent emails containing information on the protests, and let protestors into the embassy based on orders given by her employers.
French Foreign Minister Bernard Kouchner confirmed and defended the country's Tehran embassy decision to give refuge to injured Iranian protestors.