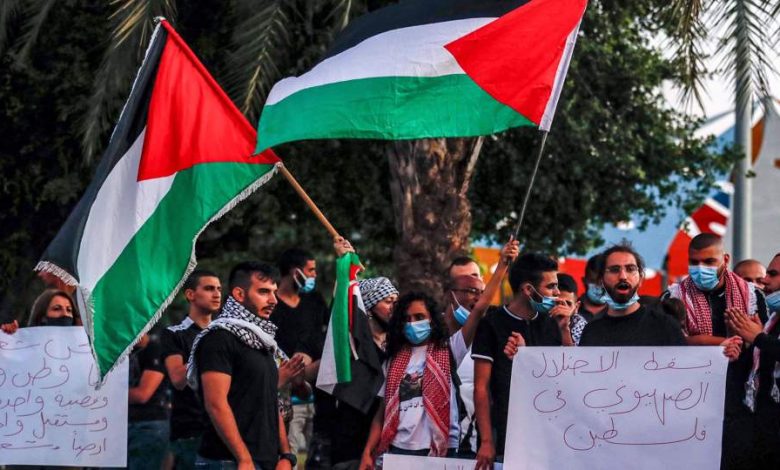 More than 100 French lawmakers from all political trends have urged President Emmanuel Macron to recognize the State of Palestine, and to impose 'international sanctions' against Israel's annexation project.
"Faced with this imminent threat, we call for recognition by the 27 member states of the European Union of the State of Palestine. Otherwise, this recognition should be done unilaterally by France," the lawmakers said in a recent column published in the French daily Le Monde.
Israeli Prime Minister Benjamin Netanyahu had set July 1 as the date for the start of cabinet discussions on the annexation plan. But those discussions did not begin, amid openly expressed differences between Netanyahu and key members of his cabinet.
Netanyahu has been driven ahead by President Donald Trump of the United States, who unveiled a 'plan' for West Asia in January that effectively sidelines the Palestinians.
"We need a strong mobilization in the face of this dangerous project, for the Palestinians, for Israel and for peace in the Middle East," said French lawmaker Hubert Julien-Laferrière, a member of Macron's En Marche party, during a news conference this week.
"Today, the status quo is no longer possible, the future state of Palestine is becoming a Bantustan," he said, referring to a territory that the former South African apartheid regime set aside for black inhabitants of South Africa and South West Africa.
"It is necessary," the French lawmaker added, "like more than a hundred countries in the world and a dozen countries" in Europe, for the State of Palestine to be recognized because "colonization is prohibited by international law, even if this is not the first violation of international law by Israel."
The Palestinians have dismissed Trump's plan altogether because it meets almost none of their long-held demands for statehood.
The Palestinians want the occupied West Bank as part of a future independent Palestinian state with East Jerusalem al-Quds as its capital. Trump's plan envisions Jerusalem al-Quds as "Israel's undivided capital" and allows the Tel Aviv regime to annex settlements in the occupied West Bank and the Jordan Valley. The plan also denies Palestinian refugees the right of return to their homeland, among other controversial terms.
Israel's unlawful annexation push has drawn widespread criticisms from the entire international community, including the regime's closest allies.
The United Nations, the European Union and key Arab countries have all said the West Bank annexation would violate international law and undermine the prospects of establishing a sovereign Palestinian state on the 1967 boundaries.