French M51 ballistic missile self-destructs during test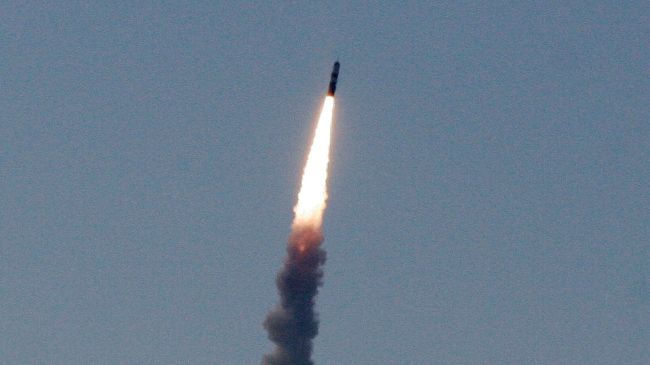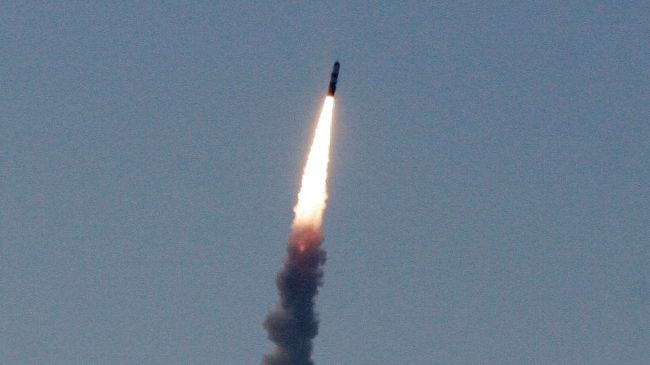 Lieutenant Commander Lionel Delort, a spokesman of the Atlantic Naval Prefecture, announced on Sunday that the test "was a failure, the reasons will be determined by an investigation."
The missile "self-destructed during its first propulsion phase… for an unknown reason," he added.
According to a statement by the French Defense Ministry, the submarine-launched missile was not loaded with a nuclear warhead during the Sunday test.
The missile "was destroyed shortly after launch, over the ocean," the statement said without further elaboration on the issue.
Witnesses near the location also said they heard a loud explosion and noticed trails of smoke in the air after the missile self-destructed.
"We saw flashes in the sky, I thought it was a plane exploding," said Claude Jean, one of the locals.
Reports further indicated that the debris from the missile fell in an area near sea, which had been closed to air and sea traffic prior to the launch.
The M51, which has a range of 8,000 kilometers (5,000 miles), was put into operation in 2010 after five successful test fires.
France possesses one of the world's largest stockpiles of nuclear weapons, with around 300 nuclear warheads. The majority of the warheads have been designed for launching from the country's four Triomphant-class submarines.