Syria
French nationals are fighting in Syria, French Interior Minister admits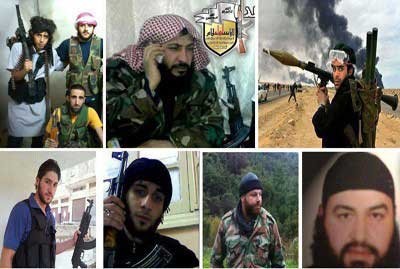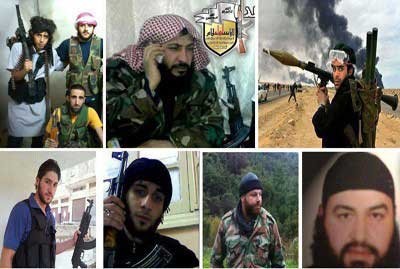 French Interior Minister Manuel Valls admitted that French nationals are fighting among the armed terrorist groups in Syria under the name of 'Jihadists", warning that those could be enemies to France if they returned to it.
In an interview with France 2 channel aired Friday evening, Valls said there are 50 French nationals and probably more who are currently fighting in Syria who, noting that 40 others are moving.
The interview came after France 2 and other French media outlets broadcast a film on French people fighting alongside the armed terrorist groups in Syria.
The film titled "Truth about Syria" is a reportage made by two French directors who met the families of two French "Jihadists" who went to Syria. The reportage had first been posted on Twitter by a Syrian living in France.
The two French fighters were shown calling upon the French people to go for "Jihad" in Syria and upon the French President to convert to Islam and withdraw his forces from Mali.
The French Interior Minister pointed out that the French security forces are keeping watch over 30 fighters who had returned to France back from Syria.
Valls told France 2 channel that a number of French nationals were killed during confrontations with the Syrian army, expecting that the number of French people who could get killed while fighting among the armed groups in Syria will rise.
He expressed concern about the increasing number of Europeans fighting in Syria which has already exceeded 600.
The French Interior Minister considered that those French nationals fighting in Syria could be potential enemies to France in case they returned and turned against it, calling upon the French intelligence to face this potential threat.
"Concerning our country and Europe too, we should be firm and relentless towards the terrorists as they could turn against France and against its citizens," said Valls reflecting clearly the double standards practiced by the West regarding combating terrorism.
U.S. National Counterterrorism Center: Europeans fighting in Syria are increasing
In the same context, the U.S. National Counterterrorism Center (NCTC) stressed that the number of terrorists going to fight in Syria from Europe and the US is increasing.
The Iranian Press TV website quoted the NCTC Director Matthew Olsen as saying at Aspen Security Forum in the U.S. state of Colorado that Syria has indeed become a field for the "Jihadists" in the world.
He stressed that foreign fighters go from Western Europe and in some few cases from the US to Syria to fight alongside "the opposition".
Meanwhile, Gilles de Kerchove, the EU Counter-terrorism Coordinator, stressed that about 600 fighters left for Syria from Europe, adding that this number could reach thousands if those who go to Syria from the Balkans and North Africa are considered.