Europe
French police, anti-labor reform protesters clash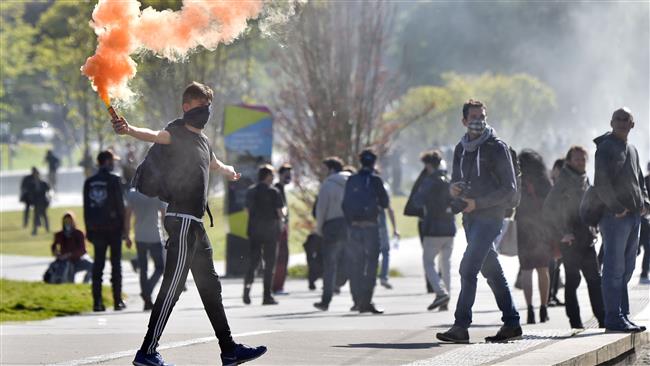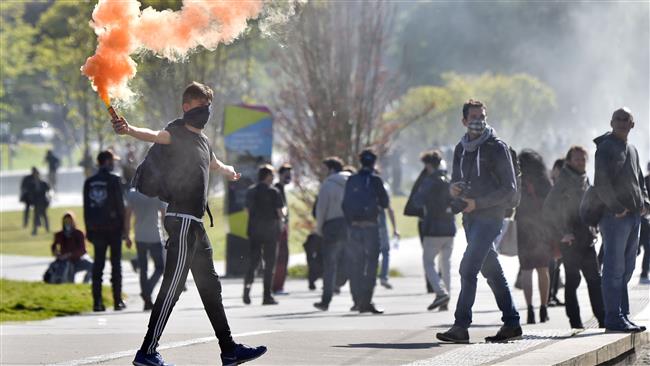 Fresh skirmishes have erupted between French riot police and hundreds of demonstrators protesting against a controversial legislation proposed by the ruling center-right coalition government.
On Tuesday, hundreds of protesters took to the streets in the western French city of Nantes in opposition to the controversial labor reforms commonly referred to as the "El Khomri law" after French Labor Minister Myriam El Khomri.
The protesters shouted slogans in condemnation of proposed labor reforms as they made their way through the city. They also carried a banner reading "General Strike."
The protesters set rubbish bins on fire, and many hurled projectiles at police. Security forces fired tear gas canisters as well as stun grenades in return, and arrested a number of people to break up the demonstration.
Some protesters even tried to shatter restaurant and shop windows, as well as Mupi light boxes.
One police officer was reportedly injured with an iron bar.