Europe
French troops blamed for killing civilians in CAR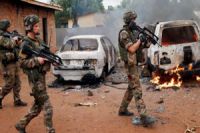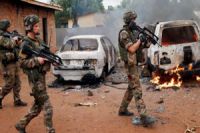 Residents of the Central African Republic (CAR)'s capital accuse French troops of killing and injuring a number of civilians in an altercation.
A number of residents of Bangui said they had witnessed the killing of five people and wounding of 10 others in the altercation that began on Thursday night and lasted until Friday morning.
The French military issued a statement, saying its soldiers defended themselves when they came under attack. No official death toll has been announced yet.
The African state has been the scene of fierce clashes between Muslims of the Seleka group and anti-Balaka Christian militias since late 2013.
France has deployed 2,000 troops to the country, but it has been unable to halt the deadly sectarian attacks on the country's Muslim population.
The violence is escalating day by day despite the presence of French and African troops on the ground.
Christian militia in the CAR has been raging violence against Muslims, many of whom have escaped the country so as not to get killed by the militia.
The United Nations has described the displacement of the Muslims of the CAR as ethnic-religious cleansing.
Many believe the French troops, known as the Sangaris, target Muslims and turn a blind eye on Christian militia, an accusation Paris rejects.
France invaded its former colony on December 5 after the UN Security Council adopted a resolution, giving the African Union and France the go-ahead to send troops to the country.
There are many mineral resources, including gold and diamond, in the Central African Republic. However, the country is extremely poor and has faced a series of rebellions and coups since it gained independence in 1960.