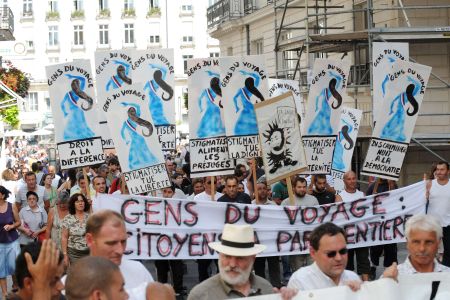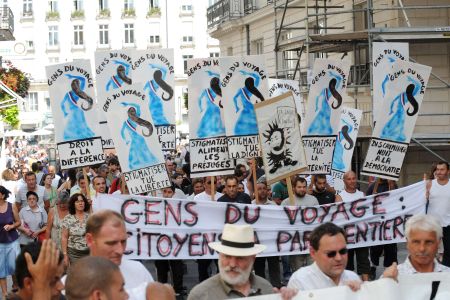 French Unions and President Nicolas Sarkozy's opponents have started a week of protests by holding a demonstration in Paris against the pension reforms.
Unions and human rights groups used the Paris rally on Saturday to riot in protest at the security measures assumed by Sarkozy's government including the expulsion of thousands of Roma.
President Sarkozy and his cabinet are going to receive yet another blow on Tuesday when the French workers will go on a nationwide strike to protest at the reforms.
"This weekend's demonstrations will be a first indicator of the country's mood during this turbulent return to work for politicians," said the left-leaning Liberation newspaper in an editorial.
The strike is going to affect everything from schools and public transport to telecommunications, according to the unions.
Sarkozy has remained supportive of his pension plan reform, which he deems as essential to cut the country's budget deficit. He also aims to mount the retirement age from 60 to 62 in the same regard.
"I will not be the president of the Republic who leaves without having balanced the pension system," he told factory workers on Friday. "I am extremely determined."
The National Assembly, the lower house of parliament, begins debating the pension reforms on the day workers launch their strike.