Europe
Fresh anti-austerity protests held in France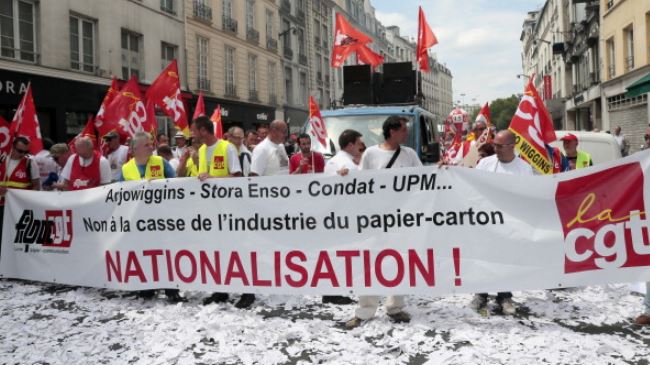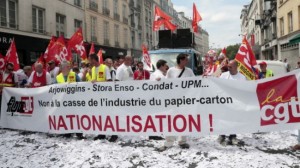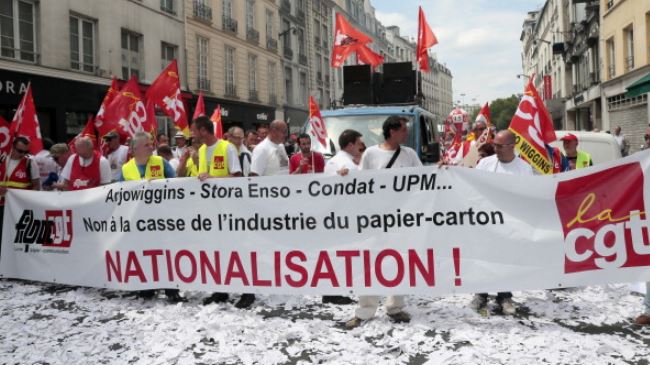 People have held anti-austerity protests in France as the country continues to struggle with economic problems, Press TV reports.
Hundreds of people and trade union members across the country staged a walkout over the austerity policies adopted by the socialist administration of President Francois Hollande on Thursday.
The protesters said Hollande is not different from his predecessor Nicolas Sarkozy.
"We are in a mediocracy, which is manipulated by high finance and corporations. The proof is that so many people have been demonstrating for years and the government still pays no attention to us," a protester told Press TV.
Hollande is struggling to revive the fragile French economy by cutting business taxes. However, opposition parties have urged him to discard his business-friendly economic reforms, dubbed the responsibility pact, and public sector deficit targets determined by the European Union (EU).
Those who oppose the government plans say the economic reforms include huge cuts to health care, local authorities and family subsidies to finance some 30 billion euros (41 billion dollars) in tax breaks for businesses looking to employ more staff.
Hollande's approval rating has reached record lows largely due to his failure to lower the unemployment rate and manage the flagging economy. According to recent polls, the French president's popularity plummeted to 19 percent, a new low in his approval rating.
A new survey by IFOP showed earlier this week that almost 80 percent of the French people are opposed to Hollande's policies in general. A great majority of the French population also said they are pessimistic about the political future of their country.