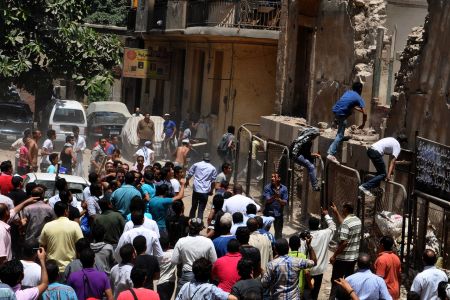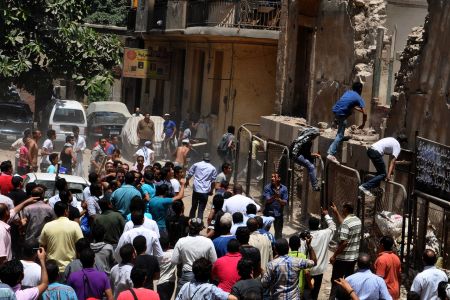 Thousands of Egyptians have staged a mass rally in Cairo's Liberation Square despite attacks by thugs and a warning by military rulers.
The anti-government activists had earlier called for a million-man march in Egyptian cities, including Alexandria and the strategic city of Suez.
Protesters camped out in Liberation Square — the epicenter of protests that toppled former President Hosni Mubarak, demanding the immediate trial of Mubarak and the officers accused of killing protesters during the January revolution.
Earlier on Tuesday, six protesters were seriously injured by thugs in Liberation Square.
In a statement, the Supreme Council of the Armed Forces has stressed that it will not give up its role in running Egypt's affairs.
On Monday, Egypt's Prime Minister Essam Sharaf called for the swift dismissal of security forces involved in the killings and promised speedy trials. He also pledged to reshuffle his cabinet within a week.
However, the head of security forces has defied orders to fire police officers accused of killing protesters during the revolution.
Last week, Egypt's judiciary released a number of officers who were on trial. The move angered Egyptians and sparked massive demonstrations nationwide.
Nearly 850 people were killed by security forces during the popular uprising in January and February.
Following Mubarak's downfall, the military council has taken over in Egypt. Many Egyptians believe the council is trying to derail the uprising.
Egyptians are still skeptical about a rapid transition towards civilian rule in the North African country.