Iraq
Fresh bombings in Iraqi capital kill 10, injure 30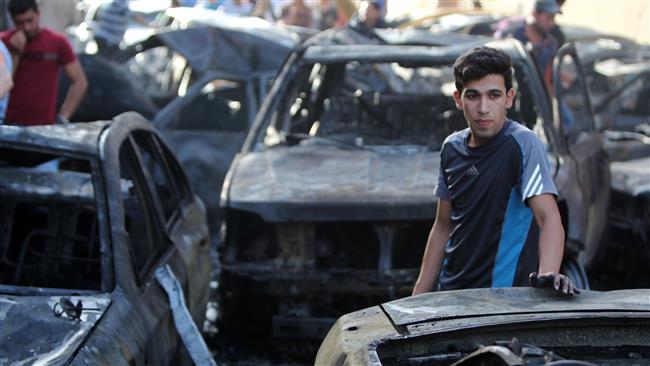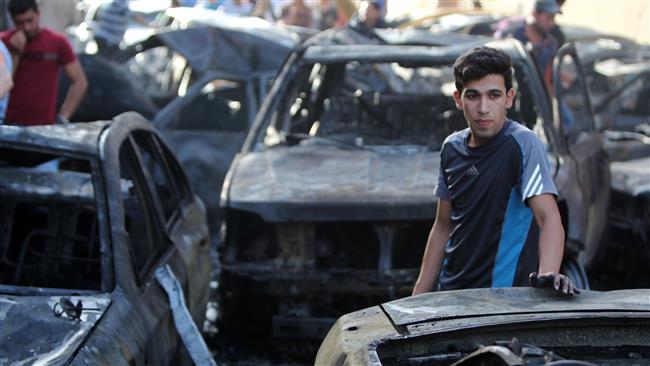 A fresh wave of bombings targeting public places in the Iraqi capital, Baghdad, has killed at least 10 people, Iraqi authorities have confirmed.
According to police reports on Saturday, five people were killed and 13 others were injured after a car bomb hit shops selling car parts in southern Baghdad about noon local time.
Another attack on an outdoor market in the city's eastern suburbs killed three shoppers and wounded eight, the police said. Security sources said a similar bombing in the capital's western part claimed the lives of two while 10 people were reported injured in the incident.
Iraqi health officials have confirmed the casualties of the attacks.
No group has yet claimed the responsibility for the bombings; however, the attacks bore the hallmarks of the near-daily attacks claimed by the ISIL Takfiri group targeting civilian areas in the Iraqi capital.
On June 25, eight people were killed and more than two dozen others injured in five separate bomb explosions and a shooting incident in Baghdad.
The United Nations Assistance Mission for Iraq says over 1,030 Iraqis were killed and about 1,690 wounded in acts of terrorism, violence and armed conflict in May. According to the UN mission, the number of civilian fatalities stood at 665.
The northern and western parts of Iraq have been plagued by violence ever since the ISIL Takfiri militants began their march through the Iraqi territory in June 2014. Army soldiers and volunteer fighters have joined forces and are seeking to take back militant-held regions in joint operations.