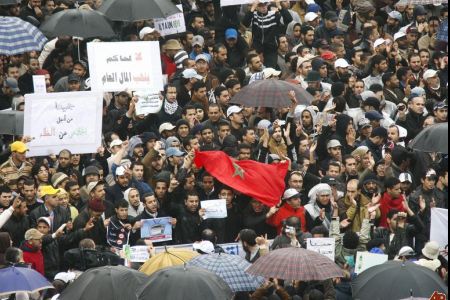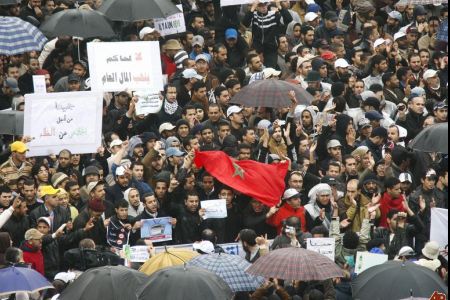 Amid escalating unrest in Middle East and North of Africa, Moroccans have also taken to the streets to protest corruption in Morocco and demand better civil rights.
Thousands of pro-democracy protesters gathered in Rabat and Casablanca on Sunday shouting "the Moroccan people demand change!" and holding up placards reading "For the freedom and dignity of the Moroccan people."
Protests in Morocco began earlier this year following revolutions in Egypt and Tunis which led to the overthrow of the governments in both countries.
In February thousands of Moroccans staged peaceful demonstrations across the country, prompting Morocco's King Mohammed VI to emphasize his commitment to "pursuing the realization of structural reforms."
The king announced on March 9 that he had appointed a committee to draft a reform of the constitution widening the prerogatives of elected officials and ensuring officials are accountable and the judiciary independent.
Mohammed VI added that the new proposals would be announced in June and the draft constitution will be put to a referendum.
On March 14, however, Morocco's riot police armed with truncheons broke up peaceful protest in Casablanca in an unusual show of violence, injuring 13 people and arresting 54 others.