Middle East
North America
Syria
Fresh Satanic US-led airstrikes kill many civilians in Syria's Dayr al-Zawr
A large number of civilians, mostly women and children, have been killed after the US-led coalition purportedly fighting the terrorist Takfiri Daesh group conducted fresh airstrikes in eastern Syria.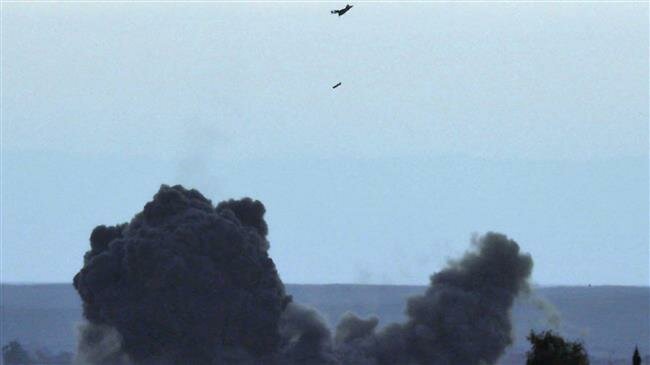 Syria's official news agency SANA, citing some local sources, reported that casualties were caused on Saturday when US-led warplanes bombarded Baghouz refugee camp in the eastern province of Dayr al-Zawr.
The US-led coalition has recently stepped up its airstrikes in the besieged town of Baghouz, the final piece of land still held by Daesh.
At least 50 people were killed and scores of others injured on Monday when US-led jets targeted families fleeing the last vestiges of Daesh's territorial rule near the Iraqi border.
Earlier this month, US warplanes also bombed the same troubled region with internationally-banned white phosphorus munitions, killing several people.
The Syrian Ministry of Foreign Affairs and Expatriates said in January that continued airstrikes by the US-led coalition against ordinary people and civilian targets showed the alliance's reckless disregard for the UN Charter as well as international law.