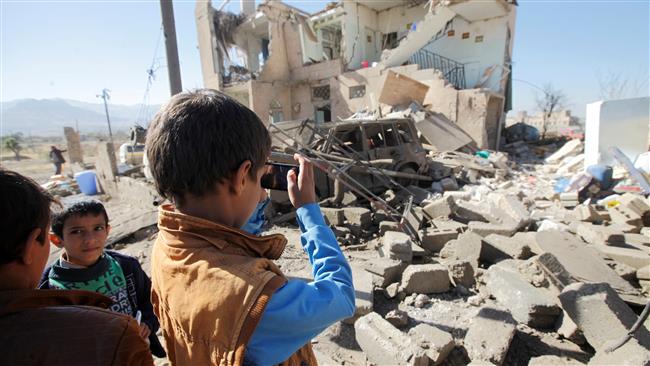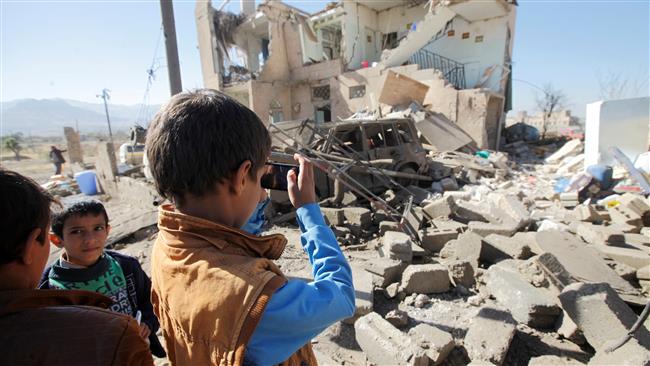 Saudi Arabia's warplanes have conducted fresh airstrikes on Yemen, violating a 48-hour ceasefire that came into effect in the war-torn country minutes earlier.
Yemen's al-Masirah television reported that the Saudi jets bombarded a district in the southwestern province of Ta'izz several times.
The Salif district of Hudaydah Province, the Maran neighborhood of Sa'ada Province and the Bani Hushaysh district of Sana'a Province also came under similar aerial attacks, the report said, adding that the Maran strikes injured a Yemeni national.
It further said that the Yemeni army forces manged to foil an attempt by Saudi mercenaries to advance in the Baqa border region and killed dozens of the militants.
The developments came minutes after a two-day truce in Yemen came into force, with the Saudi kingdom saying in a statement that the ceasefire will be extended if Yemen's Houthi Ansarullah movement  shows commitment to it and if the group allows "humanitarian aid" into areas under siege.
The Saudi naval and air "blockade," however, will remain in place and surveillance jets will continue to fly over Yemen, added the statement carried by the official Saudi Press Agency (SPA).
Brigadier General Sharaf Luqman, a spokesman for Yemeni forces, confirmed that they would abide by the ceasefire if the other side observes it.
"Based on the agreement reached in Muscat [on Monday], we affirm our commitment to the ceasefire if the other party respects it," Luqman said.
He further noted that the Yemeni army soldiers and fighters from Popular Committees are ready to defend the nation in the case of any aggression.
Saudi Arabia has been engaged in the deadly war against Yemen since March 2015 in an attempt to crush the Houthis and forcefully bring back a former Yemeni government to power.
The war has killed at least 11,400 civilians, according to a recent tally by a Yemeni monitoring group. There have also been reports about the deliberate and indiscriminate targeting of civilian infrastructure by the Saudi forces and mercenaries.