General
Fresh UK-Saif Gaddafi links revealed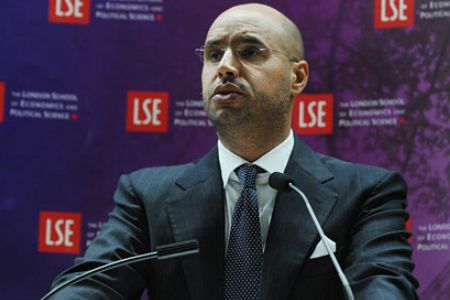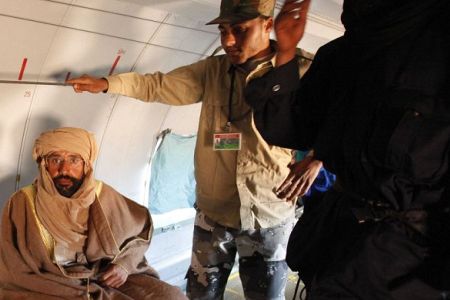 Fresh links between Saif al-Islam Gaddafi and the British government have emerged as it was revealed former Labour defence minister, Adam Ingram, gave him £100,000 in donations.
Argus Scotland, headed by Ingram, British defence minister from 2001 to 2007, gave a £100,000 donation to the Gadaffi International Charity and Development Foundation, revealed the Sunday Times in its 27 November edition.
The donation came around the same time Libya's Organisation for the Development of Administrative Centres awarded the company with a multi-billion-pound contract.
Furthermore, the paper revealed that Ingram worked as a £40,000-a-year consultant for Argus Libya that specializes "in seeking commercial opportunity in Libya, especially in the military sphere."
The report also revealed that the donation scandal was discovered two years ago while the London School of Economics (LSE), where Saif Gaddafi was awarded a PhD degree, was investigating the university's links with Gaddafi's regime. Nevertheless, the donation was not revealed due to "the potential political embarrassment."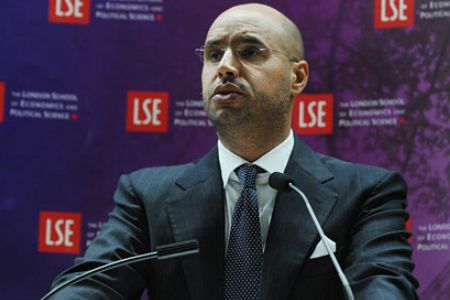 The revelations are source of fresh embarrassment for the British government as it has already come under scathing criticism after its hypocritical side was revealed when British officials welcomed Saif's arrest despite earlier considering him an agent of democracy.
When the British officials sensed they could exert military control over oil-rich Libya and have full access to its resources, they decided not to hammer out a deal with Saif with whom they had been in close contact for months to find a way out of the Libyan conflict.
Meanwhile, revelations about Saif's links with British officials including former Prime Minister Tony Blair who secured the 2004 "deal in the desert," which brought British firms millions of pounds in lucrative oil contracts, have shed more light on the British government's hypocritical nature.