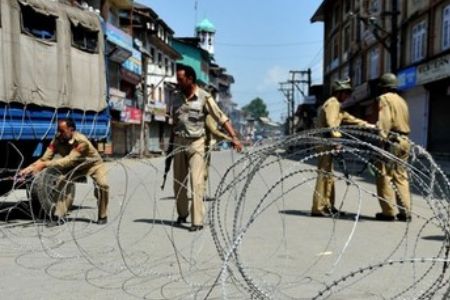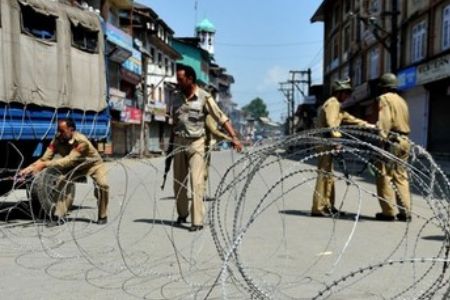 Violent clashes between government security forces and demonstrators continue unabated in the Indian-controlled Kashmir.
Several people have been wounded on Monday after police opened fire to disperse the protesters in the capital city of Srinagar, AFP reported.
One of the wounded is said to be in a critical condition. The man is said to be the cousin of the key separatist leader Yasin Malik.
According to police sources, the incident occurred when a group of protesters hurled stones at police and shouted anti-India slogans.
Residents and eyewitnesses say there was no provocation for the shooting.
Some media reports say a nine-year-old boy has also been killed in recent clashes in the volatile valley. However, circumstances surrounding his killing are not clear.
Indian troops have stepped up their crackdown on pro-independence protesters in Kashmir.
Police say the protesters have defied curfew orders and continued rallying in the streets in several towns of the disputed region.
Kashmir Valley has been the scene of violence since police killed a teenage student back in June.
Since then, at least 64 people have been killed as security forces regularly open fire on protesters to control the growing number of crowds.