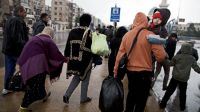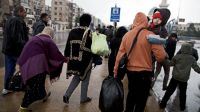 An Iranian lawmaker has praised the government of Syrian President Bashar al-Assad for defeating a Western plot to pit the Palestinian refugees in the Syria-based Yarmouk camp against the Syrian government.
According toIRIB, Mehdi Davatgari, chairman of Iran Majlis National Demands Subcommittee, said on Tuesday "With the return of stability and calm to Yarmouk refugee camp, the West has lost the chance to play with the Palestinian refugees' card."
The MP added "The anti-Syrian scenario designed by the West and the Zionist regime did not pay off thanks to the vigilance of the Syrian government. In the end, terrorists were forced to leave the camp and calm was returned to this camp."
He noted that the West resorts to any method to reach its "ominous objectives" in Syria.
Davatgari stated "Terrorists and their supporters were trying to get the Syrian Army engaged in Yarmouk Camp conflict and then hold Bashar al-Assad's government responsible for this act."
The residents of the camp were attacked by terrorists who have been fighting against the government of al-Assad.
The violence rose after armed men affiliated to the al-Nusra Front executed a number of Palestinian civilians in the camp.