Syria
FSA snubs Geneva talks on Syria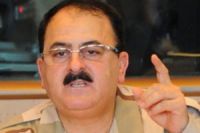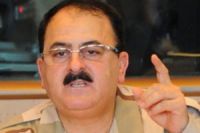 The commander of the so-called Free Syrian Army (FSA) says it will not participate in the upcoming Geneva conference on the crisis in Syria.
According to Press TV, General Salim Idriss made the remarks in an interview with Al-Jazeera news channel on Tuesday, a day after UN Secretary-General Ban Ki-moon said that the long-awaited talks would be held on January 22.
Idriss stated "Conditions are not suitable for running the Geneva 2 talks at the given date, and we, as a military and revolutionary force, will not participate in the conference".
Idriss added that the FSA would continue its battle against the Syrian government.
He said "We will not stop combat at all during the Geneva conference or after it, and what concerns us is getting needed weapons for our fighters."
UN-Arab League Special Representative for Syria Lakhdar Brahim has said that the upcoming conference would start "without any preconditions."
A spokesman for the so-called Syrian National Coalition (SNC), Laui Safi, said right after the UN announcement that the foreign-backed group would only join the conference if its preconditions, including resignation of President Assad, are met.