Syria
Fuelling fire in Syria will wolf Israeli regime: Larijani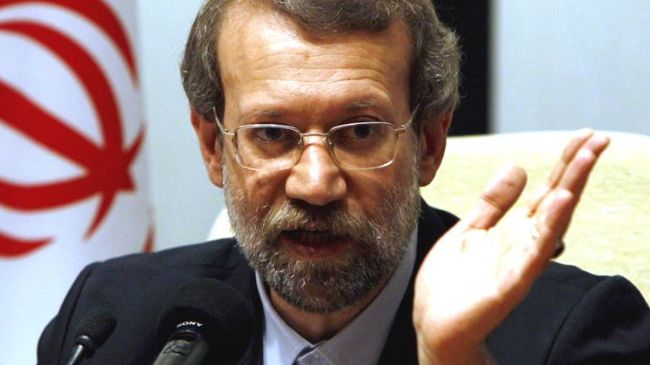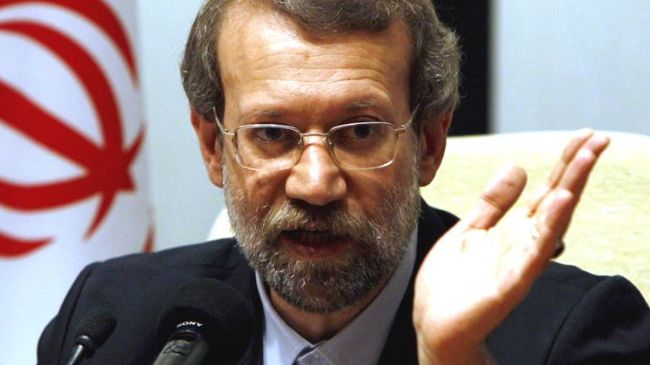 Iran's Majlis Speaker Ali Larijani has described interfering in Syria as international villainy, warning that fueling the Syrian crisis would spell the end for the Israeli regime.
"The resignation of [joint UN-Arab League envoy] Kofi Annan and US officials contacting certain politicians in the region as well as military and arms support for [insurgents aimed at] destabilizing Syria indicates a new plan by the international villains," Larijani said on Sunday.
On August 2, Annan announced the decision to end his mission in Syria, citing the increasing militarization of the unrest.
After being appointed as the UN-Arab League special envoy to Syria, he proposed a six-point peace plan to restore calm in the crisis-hit country.
The plan envisaged a ceasefire between foreign-backed insurgents and the Syrian government forces, a deal which went into effect in mid-April but failed to end the violence as the insurgents refused to lay down their arms.
Larijani added that when the UN Security Council (UNSC) has not issued a resolution, interfering in Syria is nothing but international villainy.
"This fire you are raging in Syria will gobble up with it the scared Zionists," Larijani warned.
Syria has been experiencing unrest since mid-March 2011.
Damascus says 'outlaws, saboteurs, and armed terrorists' are behind the unrest while the West and the opposition accuse the security forces of killing protesters.