Afghanistan
Asia-Pacific
North America
Furious Afghan People, Officials Decry Slaughterer Trump's Racist Remarks
Slaughterer US President Donald Trump's insulting and racist remarks about Afghanistan were strongly condemned by the Afghan government, politicians and social media activists.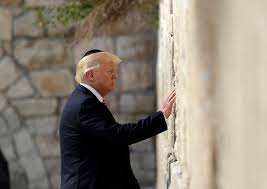 Trump in a meeting with Pakistani Prime Minister Imran Khan in Washington earlier this week said that "we're like policemen. We're not fighting a war. If we wanted to fight a war in Afghanistan and win it, I could win that war in a week. But I don't want to kill 10 million people. Afghanistan could be wiped off the face of the Earth. I don't want to go that route".
The US leader made several surprising statements Monday alongside Pakistan Prime Minister Imran Khan at the White House, including that he had plans for a quick end to the Afghan conflict, but which would wipe the country "off the face of the Earth".
Afghanistan "would be gone. It would be over in literally, in 10 days," Trump said, adding, "I don't want to go that route" and that he did not want to kill millions.
Afghan President Ashraf Ghani said Tuesday the US should clarify remarks Trump made about Afghanistan, including a claim he could easily win the war but did not "want to kill 10 million people".
"The government of the Islamic Republic of Afghanistan calls for clarification on the US president's statements expressed at a meeting with the Pakistan prime minister, via diplomatic means and channels," Ghani's office said in a statement.
Also, several Afghan lawyers deplored Trump's insulting remarks, describing them as irresponsible.
Meantime, the Afghan politicians and social media activists condemned his comments, calling on the government to adopt a clear policy towards Washington.
They underlined that the Afghan people which enjoy a civilization of thousands of years will not allow the foreigners to insult their country.
They also called on Washington to pull out its forces from Afghanistan.
Earlier, a private US company had also done a major upheaval for the people of Afghanistan. Amazon Website featured a new product of Bathroom Rug and Math for its US customers which were designed with the 3 colors flag of Afghanistan.
In the samples which were shown on the Amazon website, it was stated that these Mats and Rugs were the newcomer products in US markets. According to Amazon website adds, "Analisahome Toilet cushion suit flag of Afghanistan vector accurate dimensions elements proportions and colors Nonslip, Microfiber Shag, Absorbent, Machine Washable"!