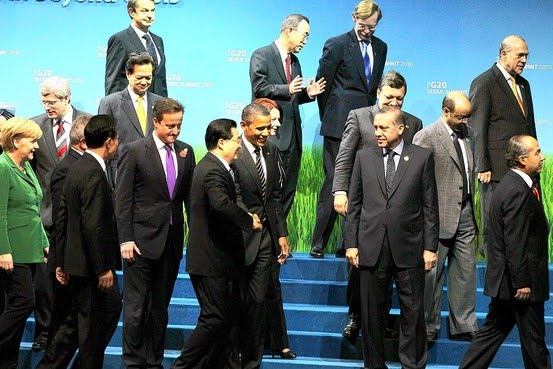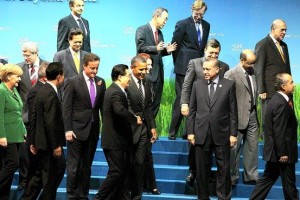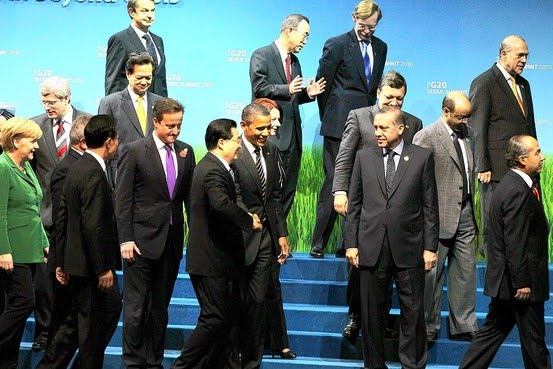 Leaders of the G-20 countries have failed to agree on a practical solution to the current economic crises in the US and Europe, Press TV reports.
The two-day G-20 summit held in the French city of Cannes ended on Friday, with participants failing to come to an agreement on how to increase the International Monetary Fund's (IMF) influence, in order to allow it to help solve the eurozone debt crisis.
French President Nicolas Sarkozy said his government would continue to campaign for a financial transaction tax.
France and Germany have been pushing for a small tax on financial transactions, saying that this could force markets to help pay for government efforts to rescue debt-ridden economies.
However, Sarkozy failed to gain the support of the US, Russia, Canada, Australia, and China, who have opposed the plan.
"A credible firewall to prevent the crisis from spreading, strengthening European banks, charting a sustainable path for Greece, and confronting the constructional issues at the heart of the current crisis," Obama said.
G-20 leaders are facing growing pressure at home over the economic woes of their countries, where protests are being held in some nations on a daily basis.
Fast-moving events in Athens overshadowed the first day of the summit. Since last year, the EU and IMF have provided Greece with two rescue packages worth over 380 billion dollars (283 billion euros) in return for tough austerity measures adopted by Athens.