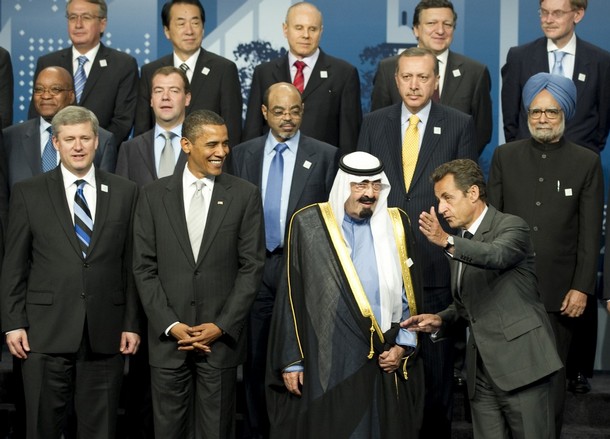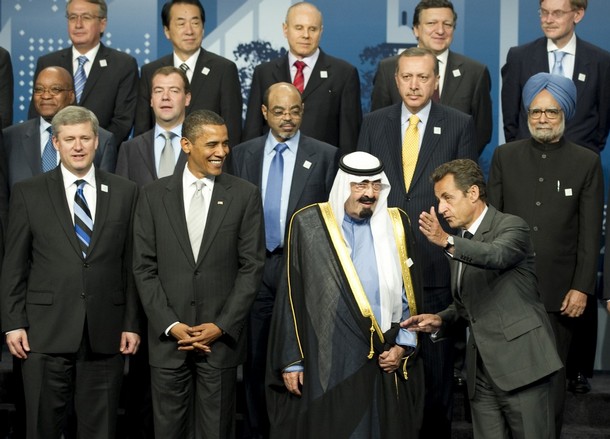 The Group of 20 summit has concluded without a major breakthrough amid signs of an economic policy rift between US President Barack Obama and other world leaders.
In their final declaration at the end of the two-day meeting in Toronto, Canada, the group of 20 top industrialized and developing nations of the world pledged to cut their budget deficits in half by 2013.
They also agreed that each member state should choose its own course in sustaining the global economic recovery without preventing economic growth.
The much-publicized declaration, however, is considered to be no breakthrough as analysts note that all major G20 countries had already committed to that goal before the summit.
Furthermore, major differences between the world leaders over economic policies were brought into the spotlight as they failed to agree on the pace of budget cuts.
Obama came to Toronto, hoping to convince his G20 colleagues to put greater emphasis on stimulus spending to keep the economic recovery alive. But European members, including the UK, France, and Germany, strongly rejected his proposal, saying cutting debt should be the top priority.
Emerging economies such as Argentina and Brazil were also worried that budget cuts in rich countries would hurt their export-dependent economies.
Canadian Prime Minister Stephen Harper, who hosted the summit, took note of the rift. He said that finding the right time to switch from stimulus spending to budget cutting is like walking on a "tightrope."
"Advanced countries must send a clear message that as our stimulus plans expire we will focus on getting our fiscal houses in order," Harper said.
The debate played out against a backdrop of violent protests against the summit that resulted in more than 600 arrests. 70 others were also detained after police raided the University of Toronto's downtown campus.