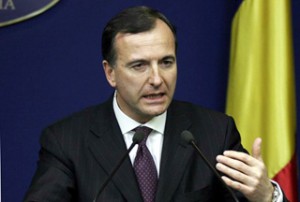 Italy's Foreign Minister Franco Frattini says the G8 member states back a policy adopted by the US to resolve Iran's nuclear issue through dialogue.
Frattini, who was commenting on the outcome of a dinner of the G8 foreign ministers on Wednesday evening, however, said that there was a time limit on the talks.
"What has emerged … is that G8 partners believe that we are to support the policy of the United States President Obama to give Iran a chance … (but) on the substance, we want to reaffirm that time is running out," Reuters quoted Frattini as saying.
The Italian minister also hinted that world powers would consider imposing more sanctions on Iran, should the dialogue fail to bear fruit.
"Now (it) is premature to … talk about sanctions, but we have to make it absolutely clear that our window of opportunity will not remain open indefinitely," Frattini told reporters on the sidelines of the UN General Assembly gathering.
Italy currently holds the presidency of the G8, which groups the US, Britain, France, Germany, Italy, Canada, Japan and Russia.