Palestine
Gaza dealing with major crisis: Doctors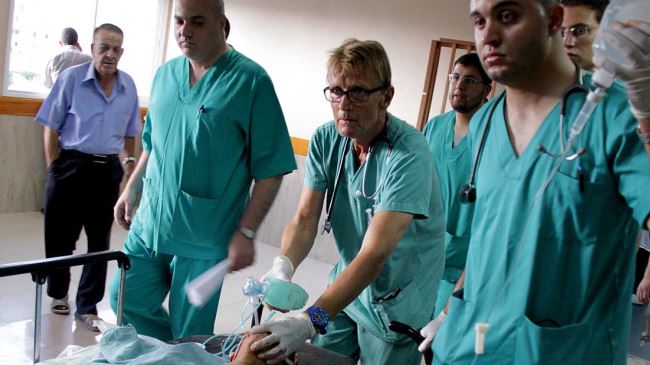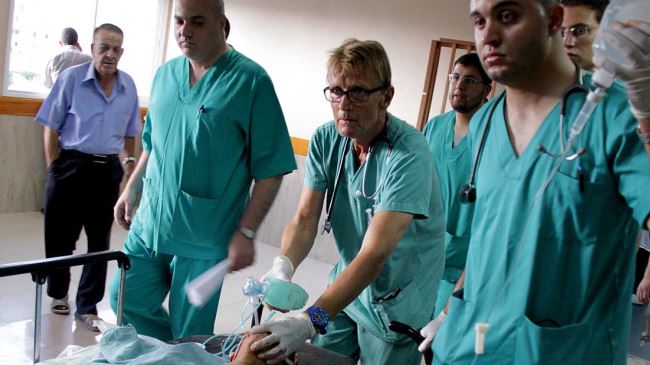 Doctors working in the besieged Gaza Strip say the coastal enclave is facing a serious crisis, as Israeli forces continue to carry out their deadly attacks against Palestinians.
According to physicians with the Palestine Red Cross Society (PRCS), doctors do not have access to water or electricity power.
Earlier this week, Israel bombed Gaza's sole power plant, cutting out electricity and making it even more difficult for hospitals and clinics to function and treat injured civilians.
"We receive, every day, an increasing number of patients coming from the schools, people who took shelter in the schools or with their relatives," said Dr. Mona El-Farra, who is with the PRCS and Middle East Children's Alliance.
She added that the hospitals and clinics in Gaza were without water and electricity.
Meanwhile, the director of Gaza's Ministry of Health, Dr. Medhat Abbas, slammed the Israeli aggression, saying the "atrocity is barbarity personified."
Israeli forces have also targeted Gazan hospitals, clinics, ambulances, shelters, and other public locations on numerous occasions over the past 24 days.
This comes shortly after Israeli forces targeted a United Nations-run school in Jabaliya that was being used as a shelter for over 3,000 displaced Palestinians.
According to the UN, at least 20 people lost their lives in the attack, which was a second Israeli attack on a UN shelter school. Among the dead were children who were "killed as they slept next to their parents on the floor of a classroom."
Meanwhile, Washington has agreed to restock Israel's ammunitions supplies. Israel has also mobilized an additional 16,000 reservists for its ground military operations in Gaza.
Since July 8, Israel has been pounding the Gaza Strip. The air, sea and land strikes by Israel have so far killed at least 1,370 people and injured thousands of others.