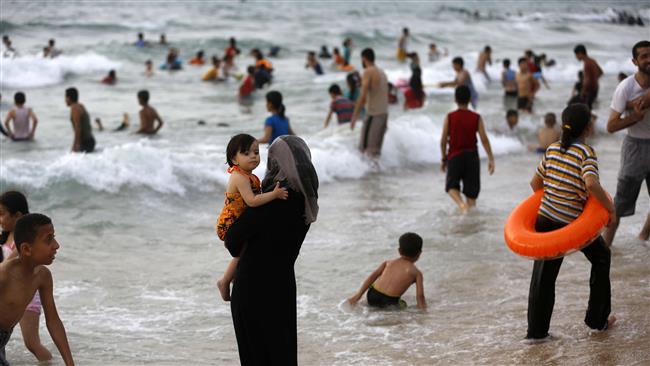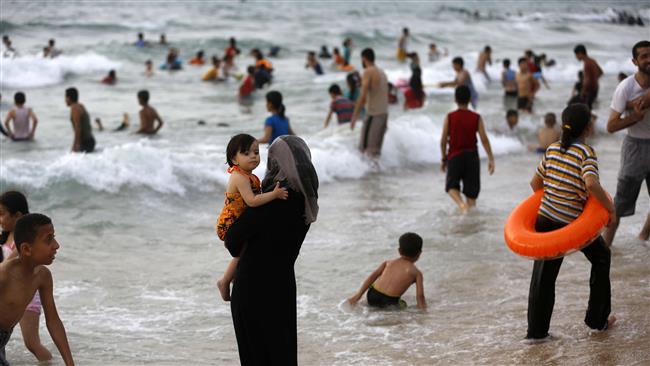 The besieged Gaza Strip's coastline is facing a pollution crisis as a result of the ongoing Israeli blockade against the coastal sliver, Press TV reports.
Authorities in Gaza say the flow of raw sewage into the sea on a daily basis as a result of power outages have contributed to the situation.
"The beach pollution is over 50 percent and the main reason for that is the pumping of raw and untreated sewage into the sea. We have a major problem dealing with raw sewage, because realistic sewage plans are not fully operational due to a lack of electricity, as a direct result of the Israeli blockade," Gaza's Environment Quality Authority's Atteya al-Bursh.
He added that Tel Aviv has also prevented the construction of additional treatment plants.
Gaza has nine sewage discharge points along its 41-kilometer long coastline, which pump contaminants into the Mediterranean.
"Living conditions here are harsh, so we come to the sea to escape the heat and to try to have fun. We know the beach is polluted here, but where else can we go? We cannot stay at home because it is hot and there is hardly any electricity," a Gazan boy told Press TV.
Israel imposed a blockade on Gaza in 2007. The blockade has significantly affected life in the Palestinian territory.
Gaza is also struggling to recover from a 50-day war Israel launched against the strip last summer. Apart from the tremendous loss of life, the war also destroyed hundreds of homes and buildings.