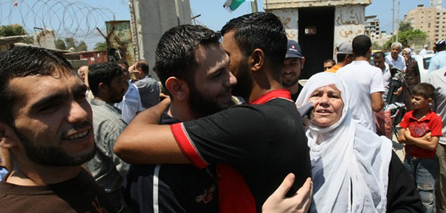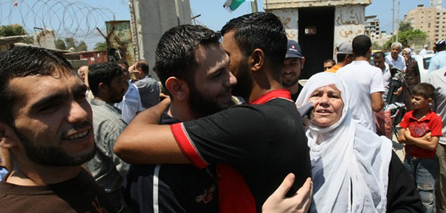 The Palestinian government run by Hamas in Gaza Strip Wednesday released 100 prisoners from detention centers on the occasion of the holy month of Ramadan. At a press conference held in Gaza, Fathi Hamad, Minister of the Interior said that the release of the 100 prisoners was based on "a gesture by Prime Minister Ismail Haniyeh," on the occasion of Ramadan.
He added that "among the released, members of Fatah, but their arrest was not based on political grounds, but for committing criminal acts and other security crimes." He added that out of the 100 some 20 were jailed for minor cooperation with Israel. According to him, "all inmates who were released served two thirds of their jail terms."
The Hamas government launched last month a media campaign calling collaborators with Israel to surrender before their arrest.