Palestine
Gaza hospitals under emergency state due to medicine shortage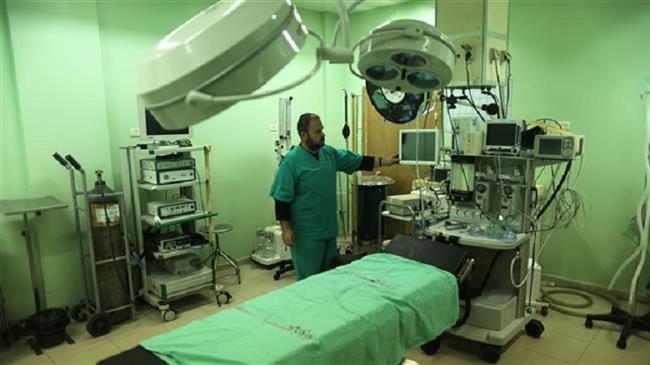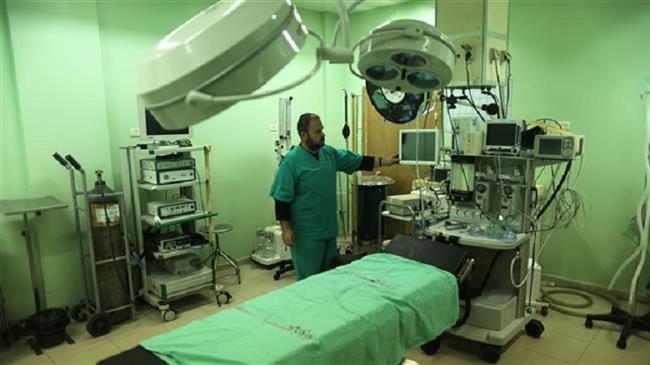 Hospitals in Gaza are operating under emergency state due to shortage of medicine, as Israel's blockade on the Palestinian enclave is exacerbating the already dire conditions in the area.
Officials at Gaza Health Ministry told Press TV's correspondent on Tuesday nearly half of the medicine stock across the enclave is finished and they have not been able to supply them due to the Israeli siege.
"The medical crisis has deteriorated, as sanctions on the ministry of health have intensified and closure of crossings prolonged. The ministry failed to attain the medicine it needs. The problem is unprecedented since the establishment of the Palestinian Authority which has always been working under emergency state," Munir al-Barsh, a health ministry official, said.
Apart from the embargo, Israeli officials also deny travel permits for the patients who are in urgent need of leaving the enclave to seek medical treatment in the West Bank.
According to the Gaza Health Ministry, 54 patients died in 2017 for not obtaining Israeli travel permit.
The closure of the Egyptian Rafah Crossing also worsened the crisis in Gaza.
"Since 2007, the Israeli occupation has been preventing patients from leaving Gaza for medical treatment. This is against the international humanitarian law and the Fourth Geneva Convention. This racist action that Israel adopted has targeted all patients, especially those with renal failure, cancer and congenital malformation," said Gaza Health Ministry spokesman Ashraf Qedra.
Families in Gaza express concern about the fate of their patients, calling on the international community to put an end to the suffering of their relatives by granting them the right to medical treatment and movement.
Last month, seven medical centers were shut down in different parts of Gaza Strip after running out of fuel for their electric generators.
The World Health Organization (WHO) office in Palestine has warned that the fuel shortage crisis in the Gaza Strip will soon affect all hospitals in the sliver.
The Gaza Strip, with a 1.85-million-strong population, has been under an Israeli siege since June 2007. The blockade has caused a decline in living standards as well as unprecedented unemployment and poverty there.
Israel has also launched several wars on the Palestinian sliver, the last of which began in early July 2014. The last Israeli military aggression, which ended on August 26, 2014, killed nearly 2,200 Palestinians. Over 11,100 others were also wounded in the war.