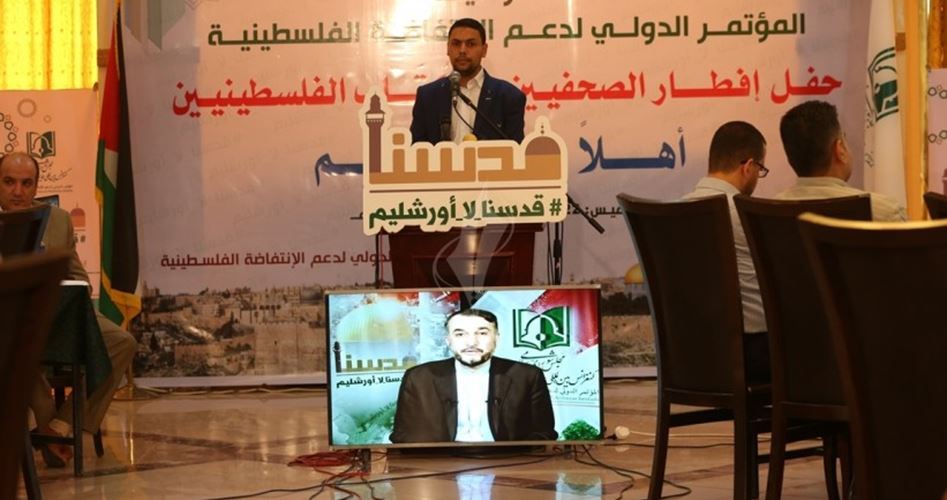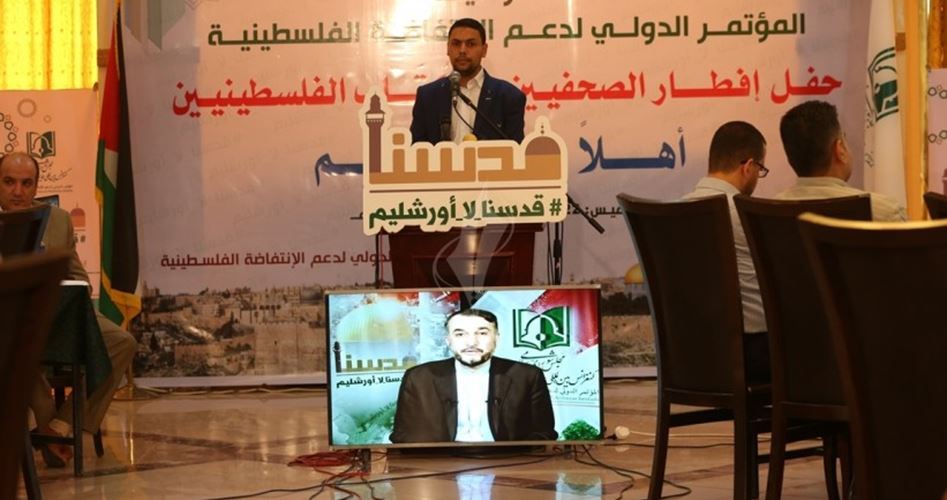 The International Conference for the Support of Palestinian Intifada organized Thursday evening a seminar in Gaza city marking the International Quds Day under the title #Jerusalem_Not_Urshalim.
Leaders in Islamic Jihad and Hamas movements had participated in the event, in addition to a number of political figures, journalists, and academics.
Speakers at the event stressed the importance of uniting all national efforts in face of Israeli Judaization schemes in Occupied Jerusalem, calling for supporting resistance option.
Leader in Hamas Movement Ismail Radwan said that the International Quds Day is an opportunity to remind the Arab and Islamic nation that Jerusalem is the central and core issue of the Israeli-Arab conflict.
It is a new opportunity to remind the nation of its religious and moral obligations towards al-Aqsa and Palestine as a whole, he said.
On the other hand, he warned of the Israeli escalated Judaization schemes and inhuman crimes against the people of Jerusalem, demanding a real action to protect the occupied city and its holy places.
He also called on Arab countries to avoid differences and problems and to unite their efforts to confront Israeli occupation which constitutes the real threat to the Arab and Islamic nation.
Along the same line, the senior Hamas leader called on the Palestinian Authority to stop security coordination with the occupation and to put an end to the internal division.
Meanwhile, the Secretary-General of the International Conference for the Support of the intifada, Iranian official Hussein Amir Abdullahian, stressed the seriousness of normalization with the Israeli occupation, considering it a betrayal to the Palestinian people and cause.
He also stressed the importance of resistance option as the sole tool to liberate the occupied territories.
Islamic Jihad Leader Sheikh Khaled Batesh underlined that Palestinian resistance factions will confront Israeli attempts to liquidate the Palestinian cause.
All US-backed attempts to liquidate the Palestinian question will never succeed, he said.
"Our weapon is only directed at the Israeli occupation as it is the central enemy of the Palestinian people," he added.
Batesh concluded by hailing the incessant Iranian support for the Palestinian cause.