Palestine
Gaza residents return to shattered homes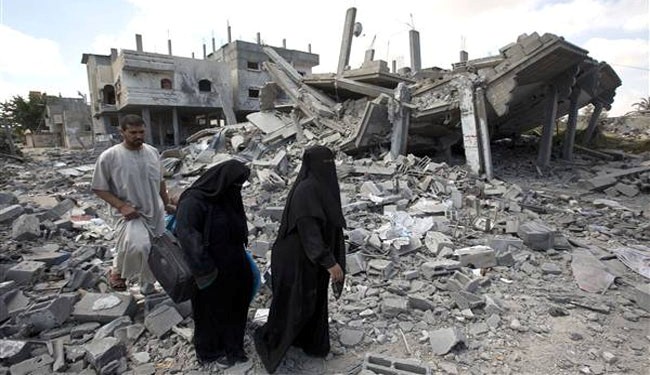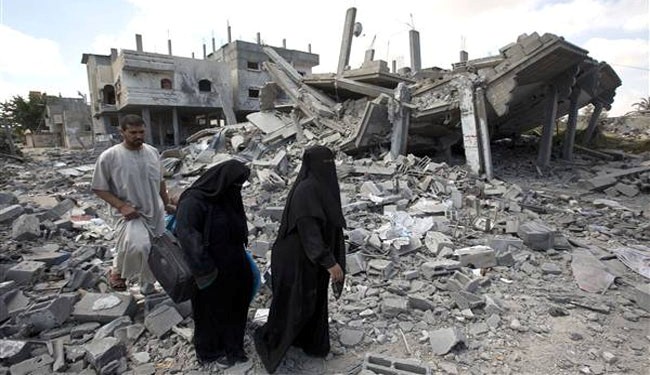 Many Palestinians have returned to their neighborhoods in the Gaza Strip while some remained at shelters not trusting the break in the Israeli attacks on the besieged enclave.
Following the announcement of a 72-hour humanitarian, delegations to gather in the Egyptian capital of Cairo to talk about how to make the truce last.
For the first time Tuesday, the number of people packed into UN shelters decreased, said UN official Chris Gunness in Gaza. But not everyone left the UN facilities.
After the cease-fire began on Tuesday, residents trickled into Shujaya, an area near Gaza City that experienced some of the most destructive violence of the conflict.
They found craters and ruins where homes and shops once stood.
People scaled crumbled concrete and twisted metal to rummage for any belongings left in the rubble.
Nal Mohammed, a Ph.D. student whose family home was demolished, lamented the situation.
"Peace? What peace? We have no home, no water, no power," he said. "There is no peace here."
Residents are coming back to similar sights — rubble, ruins, buildings pockmarked by shrapnel.
"After the cease-fire agreement took effect, the world will now see the level of destruction which should serve as an evidence of the level of crimes of the enemy," Ismail Haniyeh, a top Hamas official said in a statement aired on Al-Aqsa television.
In Gaza City, one of the residents said he was happy the shooting had stopped, but his problems were just beginning.
The man said he couldn't understand what he was seeing — the home his family invested $100,000 in, now destroyed.
No insurance company will give him money to rebuild, the man said sadly.
Nearly 1,900 Palestinians, most of them women and children, have been killed and over 9500 others injured in Gaza during the Israeli offensive.
Israeli officials have said 64 Israeli soldiers have died in the 4-week assault on the Gaza Strip since July 8.
The conflict has displaced more than 200,000 people across the densely populated coastal territory.