Palestine
Gaza truce must include siege removal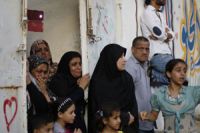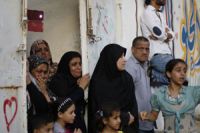 Iran says any ceasefire to end Israel's bloody war on the Gaza Strip should guarantee the removal of the regime's crippling siege on the densely-populated Palestinian land.
According to Press TV, Iranian Foreign Minister Mohammad Javad Zarif made the comments in telephone conversations with Secretary-General of the Islamic Jihad Movement of Palestine Ramadan Abdullah Mohammad Shalah and Hamas Political Bureau chief Khaled Meshaal on Monday.
Zarif stated any efforts to reach a truce should take into account an end to Israel's blockade of Gaza as well as a guarantee that the Tel Aviv regime will not launch such military offensives on the Palestinian land in the future.
The Iranian foreign minister further stressed the need for putting pressure on the Israeli regime at the international level to stop its fatal assaults on the Gaza Strip.
Zarif also offered congratulations to the two Palestinian resistance leaders on the occasion of Eid al-Fitr, which marks the end of the Muslim fasting month of Ramadan. Gazans observed the event on Monday.
Meshaal and Abdullah, in turn, elaborated on the latest developments in the Gaza Strip, which has been the scene of deadly Zionist regime's aerial and ground attacks over the past 22 days.
The Palestinian officials also thanked the Islamic Republic for its extensive diplomatic efforts to follow up on the humanitarian situation in the impoverished Palestinian territory.