Palestine
Gaza Youth Protest Rabid Dog israel's Burning of Children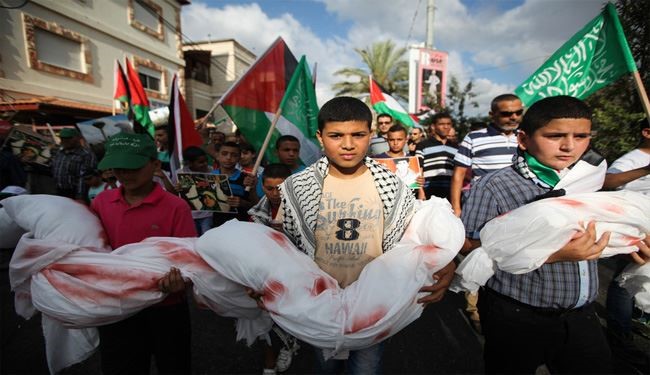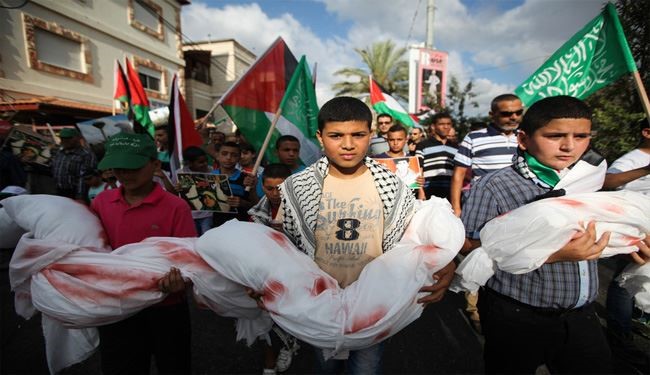 Children in Gaza joined the growing outcry by demonstrating against the burning of an 18-month-old child and insisted on having free and secure life, Al-Alam News Network reports.
Gaza's children came out into the streets this past week to show support for the victims of Israeli extremist brutality including the murder of an 18-month old child, Ali Dawabsheh.
According to Palestinian security officials, four assailants believed to be Jewish settlers set the house of Ali Dawabsheh on fire at the entrance to the village and scrawled graffiti on a wall before fleeing to a nearby Jewish settlement.