Palestine
Gazan doctor launches boycott campaign against Israeli hospitals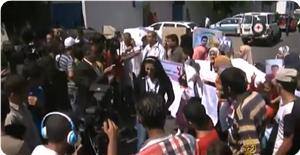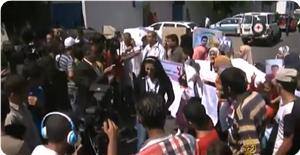 A Palestinian doctor has launched a campaign calling for boycotting Israeli hospitals after all the massacres that had been committed by Israel during its last war on the Gaza Strip, Al-Jazeera satellite channel said.
According to a report by the channel, doctor Ahmed Shahin tore off outside the UNICEF office in Gaza an invitation from an Israeli hospital to bring his little son, who suffers from brain paralysis, for medical treatment.
"This invitation does not mean anything to me, and I am not honored to carry it," Shaheen said.
"Israel finds nothing wrong when bombing the Gaza people and then offering their treatment," he added.
Doctor Shahin lost his 16-year-old son in an Israeli military attack on Jabaliya town during the last war.
The doctor expressed hope that human rights groups could move to hold Israel accountable for what it had done in Gaza and help provide medical treatment for his younger son.
In another context, the Palestinian website for security affairs Al-Majd said that many of the wounded civilians who had been admitted to Israeli hospitals and their relatives were exposed to extortion by the Israeli intelligence.
One of the relatives who escorted his son told Al-Majd website that intelligence officers tried to lure most of the Gaza patients in Israeli hospitals and their family members who escorted them into working for them or providing them with information about the resistance.
He affirmed that the patients and their relatives rejected all offers and temptations, although they knew they would become vulnerable to harassment and delays upon their return to Gaza.