Palestine
Gazans facing tough time due to cold weather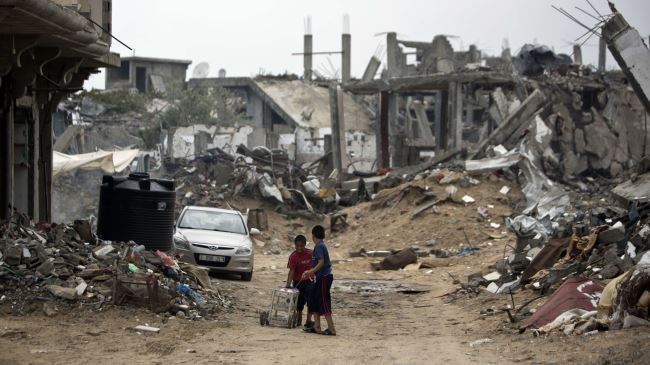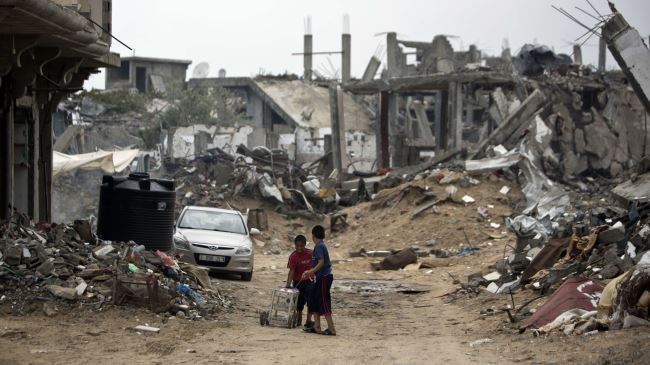 Palestinians in the besieged Gaza Strip are facing a tough time as winter is approaching, Press TV reports.
This winter, the suffering of the Gazans will be much worse as many of their homes were totally or partially destroyed in the recent Israeli offensive.
There is no home to keep the displaced Palestinians warm as Israel prevents construction materials reaching Gaza for repair works.
"We can't tolerate this situation anymore. Our life has become very tough as we lost our home and we are currently based in a shop," a Palestinian told Press TV.
"The weather is really cold and the ceiling is leaking rain water," he said.
Gaza's infrastructure is also damaged, not only because of the war, but also due to the Israeli blockade on Gaza since 2007.
This will make winter and rainy weather a disaster for the afflicted citizens of Gaza.
"UNRWA (the United Nations Relief and Works Agency) isn't helping us. Walls and windows are all destroyed, we cover the broken windows with blankets to avoid the cold weather. Help us," a displaced Gazan woman said.
Civil society organizations have called for an emergency plan to accelerate the construction plan, which is the only fundamental solution to end the catastrophe in Gaza as far as they described.
"The humanitarian situation in Gaza is getting more catastrophic due to the continuous siege imposed on the strip," said Amjad Shawa, the director of Palestinian NGO Network.
"About 100,000 people [are] still living in the UN shelters, caravans and in their partly damaged houses. The situation is getting disastrous minute by minute. Since we are in winter season and today while the winter is coming, people are in bad need for help," he said.
Palestinian experts, however, have said in a recent report that the reconstruction of the Gaza Strip would cost six billion euros (7.7 billion dollars).