Palestine
Gazans mark Palestinian Wounded Persons Day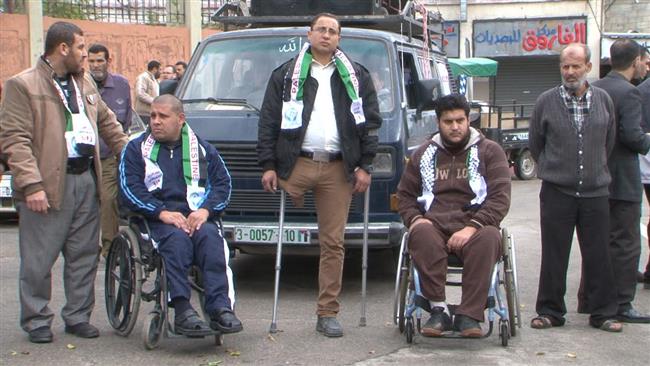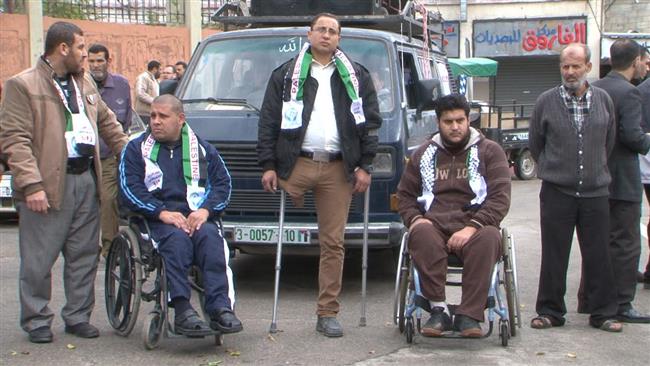 People in the Gaza Strip rallied to mark the 47th anniversary of the Palestinian Wounded Persons Day.
The annual event pays tribute to the tens of thousands of Palestinians who got injured during Israeli wars and aggressions.
Around 11,000 people were injured in Gaza only during the latest Israeli war.
Protesters marched from the Palestinian Legislative Council building toward the United Nations office and demanded an end to the international silence on the crimes committed by Israel.
Wounded Palestinians struggle to cope with their injuries due to lack of specialized facilities to cater for their needs. Many of the wounded have lost several members of their families during Israeli bombardments.
Experts say that Israel's use of unconventional weapons during its wars increased the number of the injured among Gaza's civilian population.
Israeli forces have killed and maimed thousands of Palestinians in the Gaza Strip including women and children since 2008 amid what protesters describe as an international conspiracy of silence.