Gaza's sole power plant resumes operations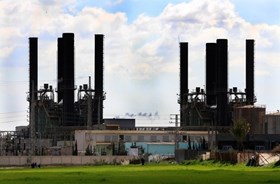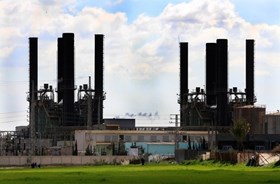 Gaza's sole power plant has resumed generating electricity on Saturday after industrial fuel supplies were dispatched to the besieged Strip.
Deputy Chairman of Gaza's Energy Authority, Fathi al-Sheikh Khalil told that power distribution schedules are to be re-charted so as to provide the enclave with extra hours of electricity supplies.
The power station has resumed operations after large quantities of industrial diesel were pumped into the plant, allowing a momentary relief to the "eight hours on, 12 hours off" emergency schedule.
Over the past few weeks acute shortages in fuel stocks pushed the power generating company in the blockaded Gaza Strip to operate on the basis of a "six hours on, 12 powers off" schedule, put into effect in periods of emergency.
Scores of house fires broke out in Palestinian civilian homes due to burning candles lit up following frequent power shutdowns. Two children were proclaimed dead a couple of weeks ago after a lit candle set their house on fire.
The power-starved coastal enclave has been provided with 200 megawatts, only, out of an electricity demand that can reach up to 360 megawatts.
An eight-year-old power crisis has been rocking the war-battered Gaza, where frequent shutdowns of the power plant and the electricity outages have fanned the flames of a situation already exacerbated by a tough siege imposed by the Israeli occupation for eight years.