Europe
General election starts in crisis-hit Greece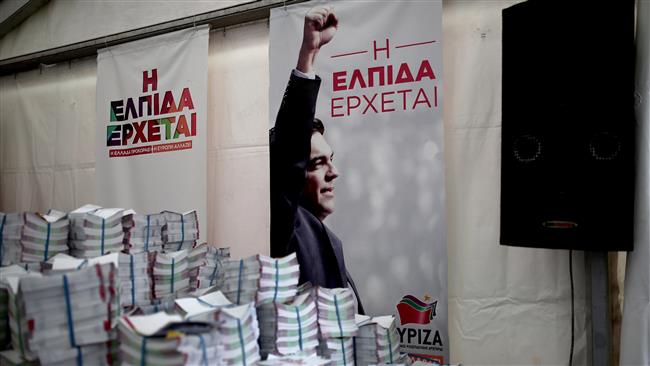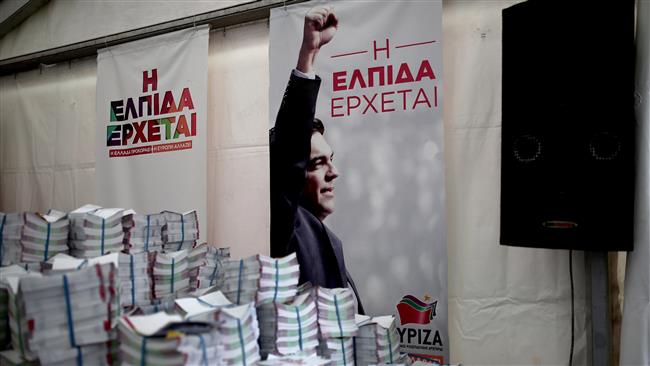 People in Greece are voting in a general election, which is anticipated to bring to power a government led by the left-wing anti-austerity Syriza party.
Polling stations across the country opened at 07:00 local time (0500 GMT) on Sunday and are due to close at 19:00, with first exit poll expected instantly after voting ends.
On Saturday, campaigning ended for the election under Greek law, with Alexis Tsipras' left-wing party leading opinion polls.
Based on opinion polls published on the last day of campaigning, the Syriza party is leading the conservative New Democracy party of Prime Minister Antonis Samaras.
Syriza is seeking to take on Greece's international lenders and roll back harsh austerity measures imposed on the country during years of financial crisis.
Tsipras has promised that his party would restore "dignity" to Greece via decreasing cuts to job, pay and pensions.
However, Premier Samaras has described it as crazy to elect Syriza at the time when the reforms he has backed are about to yield positive results.
"Syriza will turn all of Europe against Greece…. They don't understand Europe, they don't believe in Europe," he said.
Economic crisis
Greece has seen harsh cuts to its budget to receive 240 billion euro (USD 330 billion) financial aid from the European Union, International Monetary Fund (IMF) and European Central Bank (ECB).
The unemployment rate in the cash-strapped nation is around 25 percent while its economy has shrunk severely since the start of the eurozone crisis.
Greece's huge public debt jumped to 175.5 percent of gross domestic product in 2014 from 146 percent in 2010.
Although, the Greek economy managed to emerge from recession last year amid a slight decrease in the jobless rate, it may take years before the country recovers.
MR/KA