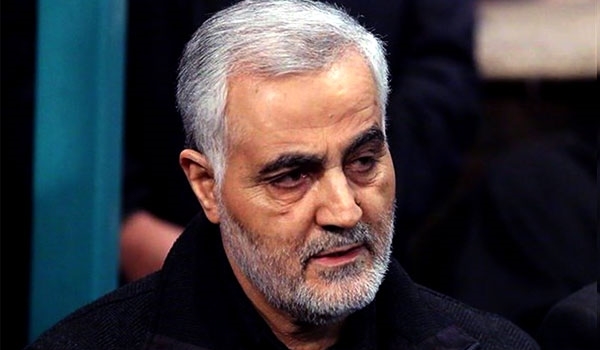 Commander of the Quds Force of the Islamic Revolution Guards Corps (IRGC) Major General Qassem Soleimani said that most hostilities shown by enemies against Iran are due to the country's independence and its resistance against arrogant powers.
"The system in Iran is different from other systems of the world in independence, freedom and its fight against the arrogant powers and we have abundant enemies in this regard," General Soleimani said, addressing a ceremony in the Southeastern province of Kerman on Saturday.
He also warned that the enemies have not yet desisted from hostile acts against Iran, adding that they hatch new plots against the country every year.
In relevant remarks in June, Iran's Parliament Speaker Ali Larijani blasted the US for its continued hostilities towards his country, saying that Washington's sanctions harmed the Iranian nation.
"The US has shown the most hostilities towards Iran and the sanctions have precisely targeted the Iranian nation's interests, and even if they speak with us out of compassion one day, their compassion is also a lie," Larijani said, addressing a ceremony in the Southern province of Fars.
He also blasted certain regional states, who claim to be Islamic, for their enmity towards Iran.