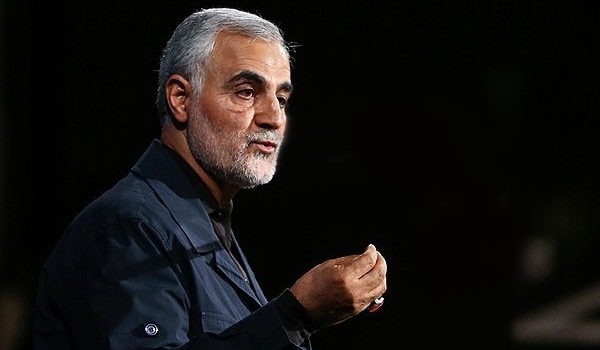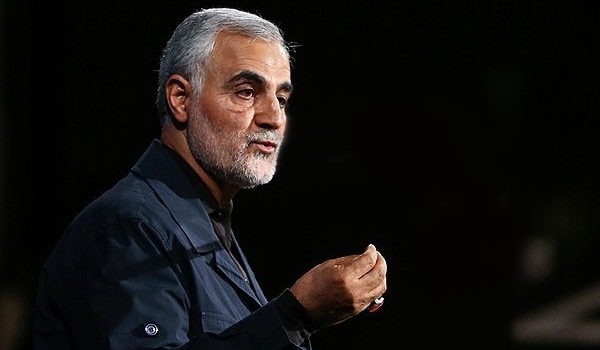 Commander of the Quds Force of the Islamic Revolution Guards Corps (IRGC) Major General Qassem Soleimani congratulated Hamas's former chief in the Gaza Strip, Ismail Haniya, on his election as the head of the Palestinian resistance group.
According to al-Mayadeen news channel, General Soleimani in his message also felicitated Yahya Sinwar, freed in a 2011 prisoner swap with Israel after more than 20 years in jail, for being elected as Hamas' new chief in the Gaza Strip following an internal election.
"We have pinned hope on your efforts to return the Palestinian cause to the top of the Muslims and freedom-seeking people's' global fight and we reemphasize this point that everyone should be at the service of the Palestinian cause and never allow this issue to become a victim of the interests of others and certain groupings," General Qassemi said in his message.
He expressed the hope that the Palestinian resistance groups would continue efforts to free al-Aqsa Mosque and the entire Palestinian territories, and Quds would again turn into a place for the meetings of all Muslims and Christians.
Ismail Haniya was elected as the new leader of Hamas' political bureau recently.
Khaled Meshaal, who preceded Haniya as leader of the movement's political wing, confirmed the transition of power.
"I would like to announce that this new council has elected Abu al-Abed, my brother Ismail Haniya, the president of the political bureau of the movement," Meshaal, who had been in charge of the political wing for the past 10 years, said in a statement earlier this month.
"The new leadership will announce any other names in the appropriate time. The movement blesses this election which came in a consultative, democratic way that is homogenous with the lists and that shows the unity of the movement."
Haniya, 54, is expected to remain in the Gaza Strip, the Palestinian enclave run by Hamas since 2007, unlike Meshaal who lives in exile in Qatar's capital, Doha, and has completed the maximum two terms in office.