Europe
German chancellor candidate faces blackmail bid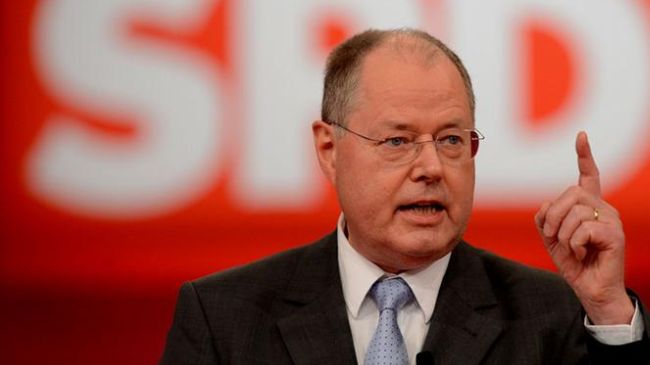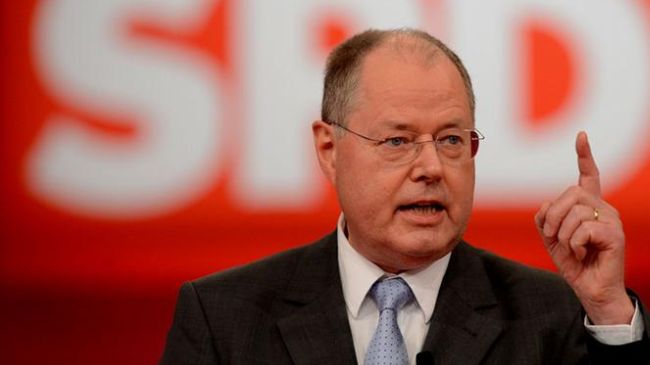 Peer Steinbrueck, the Social Democratic Party's (SPD) challenger to German Chancellor Angela Merkel in September 22 elections, has fallen victim to a blackmail bid.
"One member of Peer Steinbrueck's protection detail has confirmed the existence of an anonymous blackmail letter and has reported it to police in Bonn, where he lives," a police spokeswoman said on Saturday.
The apparent blackmail attempt came after Steinbrueck's wife received a letter alleging that the couple "for a limited time" illegally employed a cleaner from the Philippines more than a decade ago, German newspaper Bild said.
"You should discreetly convince your husband to withdraw his candidacy for personal reasons before September 10," the daily cited the letter as saying.
The letter also claimed that the cleaner was in Germany illegally at the time, the newspaper added.
Gertrud Steinbrueck confirmed that she used a Filipino cleaner for several months in 1999. However, she denied that it was on an illegal basis.
"What I and my family have lived through in this campaign goes far beyond what is acceptable. I never would have expected [that] blackmail would also be attempted," Steinbrueck told German reporters.
He also noted that the only way to deal with such issues is going out in the open and turning to the police.
"Citizens should be aware, as should the perpetrator: Steinbruecks cannot be blackmailed and will not allow themselves to be blackmailed," his wife also said.
German police say they are investigating the letter as well as the blackmail attempt.
Steinbrueck, 66, served as finance minister in Merkel's cabinet during her first 2005-2009 term.
The SPD is behind Merkel's Christian Democratic Union (CDU) by about 15 percent in opinion polls ahead of the elections.