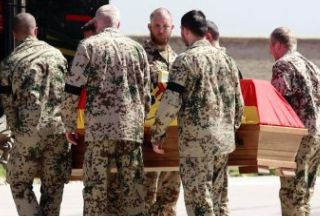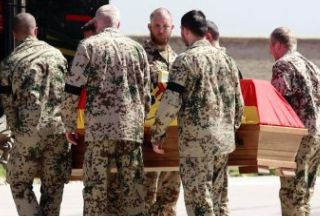 The German foreign minister says his countrymen must brace themselves for more bad news from Afghanistan this summer due to a worsening of the security situation.
Guido Westerwelle said Tuesday that the public had to expect more "terrible news" from Afghanistan this summer, as a worsening of the security situation will lead to more military casualties.
Westerwelle made the comment in a speech, while visiting the military's foreign deployment control centre in Potsdam.
"There is some light, but also a great deal of shadow" in the Afghan picture, he said.
The minister added that it was time to bid farewell to the idea of creating European conditions in Afghanistan.
Last week, Westerwelle said that Germany would seek to hand over security responsibilities for Afghanistan's northern provinces to local forces next year.
In a statement to the Bundestag, or lower house of parliament on Friday, Westerwelle said Germany should transfer at least one of the nine provinces it controls in the war-torn country by 2011.
"We want to create the conditions within this legislative period that will allow the step-by-step withdrawal of our military presence," he said.
Violence in Afghanistan has risen rapidly in 2010, the deadliest year for foreign forces in Afghanistan to date since the 2001 US-led invasion.
Seven German soldiers were killed in April alone and some 350 foreign soldiers have lost their lives since January.
Surveys show that as many as 6 out of 10 Germans oppose their country's military presence in Afghanistan, where some 4,600 soldiers are stationed.